Click on the image for an enlarged picture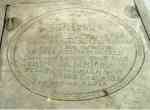 First Bishop of Niassa, Paulo Litumbe and his wife Helena, at rest in Messumba Cathedral.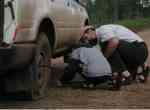 Fixing the tyres yet again - car mechanics was not part of Bishop Mark's job description.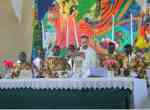 Messumba, 4 Sept 2005
Ordination service for five new priests. The beautiful wall hanging is from St Andrew's Sudbury.