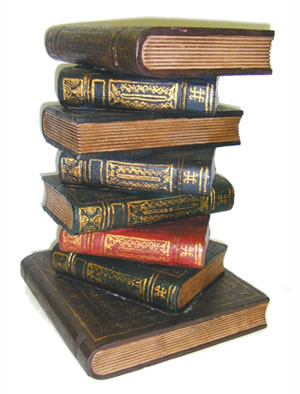 Here are details of some books about Mozambique and Angola:
Chronicler of the Winds
A novel set in Maputo that vividly reveals the impact of the Civil War on a rural community and the reality of life on the streets for children.
The Book of Chameleons
Winner of the The Independent Foreign Fiction Prize in 2007.
This novel mixes comedy, tragedy and touches of fantasy as it explores the recent history of Angola, whose independence in 1975 was followed by more than 20 years of bloody civil war. Reviewing the book for The Independent, Amanda Hopkinson - director of the British Centre for Literary Translation in Norwich - called it "a morality tale for the truth commissions of our times".
Living in the Spirit
This book paints a vivid picture of what it was like to serve in Portuguese East Africa in the 1950s, 60s and 70s. Published in 2004 (ISBN 1-903360-08-0), many of you will already know what a compelling read it is.
Archbishop Desmond Tutu wrote to Joan in the most glowing of terms: "Dear Joan, thank you for writing this wonderful history of the life and growth of our Church in a little-known corner of God's vineyard."
Buy a copy for £10 from Mr Ian Gordon, 16 Bayle Court, The Bayle, Folkestone, Kent CT20 1SN, cheque payable to MANNA. All proceeds will go to support the work of the church in Mozambique.
Dancing Their Dreams
A theological reflection on the lives of the Lakeshore Nyanja women in the Anglican Diocese of Niassa, with whom Helen lived and worked from 1991-1997. Published in 2005 (ISBN 99908-76-21-5), this book reflects her experience as a Christian missionary seeking to understand another culture, another world-view and another way of being.
Lake Nyasa (now often called Lake Malawi) was the unified field of labour for the Anglican Universities' Mission to Central Africa. When the scramble for Africa had passed, the Anglican women in that part of the Lakeshore, once Portuguese and now Mozambican, were forgotten. They are still very much off the international road, but Vovo Monica and her fellow women still dance their dreams there.
Buy a copy for £10 from Mr Ian Gordon, 16 Bayle Court, The Bayle, Folkestone, Kent CT20 1SN, cheque payable to Helen Van Koevering. All proceeds will go to support the work of the church in Niassa Diocese.
Do bicycles equal development in Mozambique?
Is Mozambique an African success story? It has 7% a year growth rate and substantial foreign investment. Fifteen years after the war of destabilisation, the peace has held. Mozambique is the donors' model pupil, carefully following their prescriptions and receiving more than a billion dollars a year in aid. The number of bicycles has doubled and this is often cited as the symbol of development.
In this book Joseph Hanlon challenges some key assumptions of both the donors and the government and asks questions such as whether there has been too much stress on the Millennium Development Goals and too little support for economic development; if it makes sense to target the poorest of the poor, or would it be better to target those who create the jobs which will employ the poor; whether there has been too much emphasis on foreign investment and too little on developing domestic capital; and if the private sector really will end poverty, or must there be a stronger role for the state in the economy?
CONTENTS:
IS THERE DEVELOPMENT IN MOZAMBIQUE? Introduction - Can peasants pull Nampula out of poverty? - The Manica miracle is over - Cashew: from disaster to export model - Has poverty decreased?
ACTORS AND CONTENT Frelimo and the democratic one-party state - Corruption, rent seeking, reform & a divided elite - Aid dependence & subservience; carrots & sticks - On the edge of the world
ALTERNATIVES & THE DEVELOPMENTAL STATE Questioning the cargo cult - Step off the MDG bandwagon: supply, demand, money - Radical solutions to kick start increased demand - Creating entrepreneurs & protecting workers & peasants - Finance & the development bank - Agriculture is the key to increasing production & demand - Will donors & elites let Mozambique be a developmental state?
JOSEPH HANLON is a Senior Lecturer at the Open University. TERESA SMART is Director of the London Mathematics Centre, Institute of Education.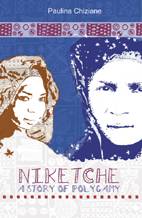 Niketche A story of Polygamy
Roger and Helen LeCompte from Connecticut recommend this book. Paulina Chiziane is the first woman in Mozambique to have published a novel. She is an expert on the rich oral tradition in her country and uses local storytelling techniques in her writing.
Democratic and Development Processes in Angola and Southern Africa
Southern Africa: Civil Society, Politics and Donor Strategies and its report Democratic and Development Processes in Angola and Southern Africa were launched with great success in November 2009 in the European Parliament, in Brussels, and are part of a long-term research project initiated five years earlier by the Catholic University of Angola and the University of Coimbra, Portugal, later joined by the Wageningen University, Nederlands.
The book is edited by Nuno Vidal and Patrick Chabal, along with other professors and civil society activists:
Professor Stephen Chan, Department of Politics International Relations at the School of Oriental and African Studies (SOAS), London
Professor Malyn Newitt, Department of Portuguese and Brazilian Studies, King's College, London
Professor Patrick Chabal, Department of Portuguese and Brazilian Studies, King's College London
Professor Nuno Vidal, Faculty of Economics, University of Coimbra, Portugal
Rosario Advirta, Angola Programme Manager, Christian Aid
Bob Van der Winden, BWsupport, Amsterdam, Netherlands
Maliana Serrano, Chair Disaster Studies, Wageningen University
Hilde van Dijkhorst, Disaster Studies, Wageningen University
The publication of the book was supported, among others, by Christian Aid, The Nederlands Embassy in Angola, Oxfam-Novib, ICCO and ADRA -Angola.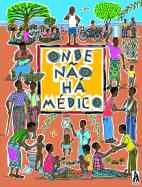 Where there is no doctor
"The most widely used health education book in tropical and sub-tropical developing countries which has sold over one million copies and been translated into over one hundred languages. It covers all aspects of people's health ranging from diarrhoea to malaria and broken arms and ringworm."
TALC (Teaching Aids at Low Cost) have published a Portuguese version of their stellar work Where there is no doctor. – Onde Năo Há Médico.