ALMA Wednesday Morning Prayer
We hold an ALMA Morning Prayer each Wednesday to enable us to pray together as a Partnership in the Gospel, and you are warmly invited to join us.
You can find the latest ALMA Morning Prayer on the ALMA YouTube channel.
You can also subscribe to the ALMA YouTube channel to receive this each week.
The ALMA Partnership is always undergirded by prayer: each Wednesday in London we pray for parishes in Angola, Lebombo, Nampula and Niassa in rotation in our Diocesan Cycle of Prayer. However, lessons from Covid-19 and lockdown, along with improved communications technology, mean this can be something we do together rather than separately.
We hope that many ALMA Priests, Catechists, Lay Ministers and the ALMA Teams in each Diocese will join our partner Bishops by offering to lead and record a Morning Prayer to share. We can do this in Portuguese and English or both, as we all have access to the liturgy - also available at: https://www.churchofengland.org/prayer-and-worship/join-us-in-daily-prayer/morning-prayer-contemporary-wednesday-27-january-2021 (Change the day and date to get the Liturgy for a particular day). Please email Sheenagh at almacoordinator@london.anglican.org to offer to lead a Morning Prayer in the future.
Prayer Cards
We provide Prayer Cards for each service as an aid to prayer, to put faces to the names, and show the churches we are praying for – an attempt to bridge the gap between London and our partners.
7 September 2022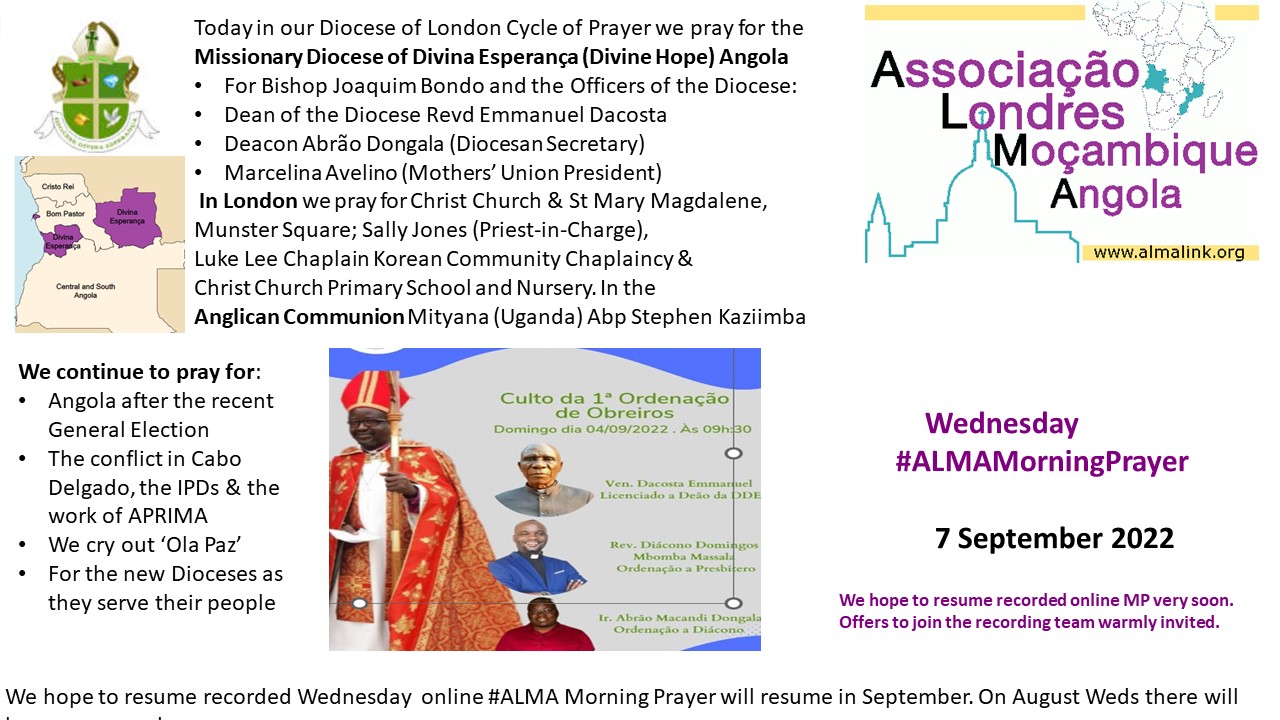 31 August 2022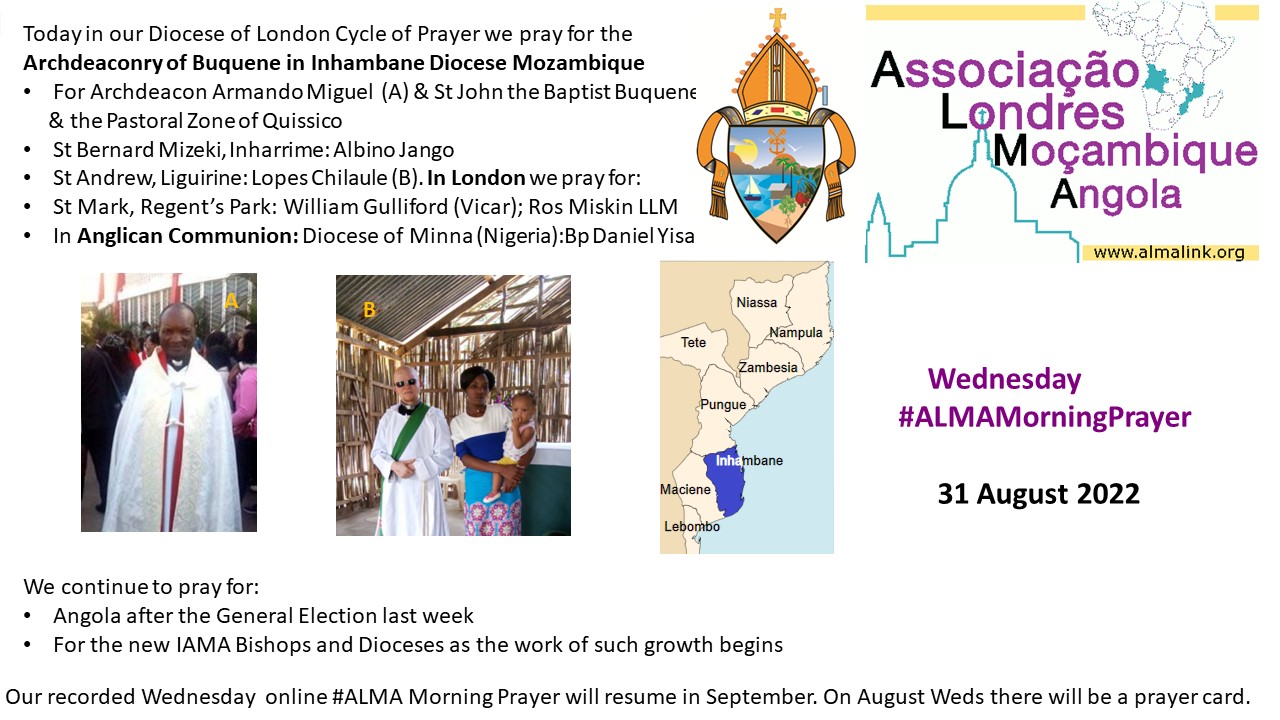 24 August 2022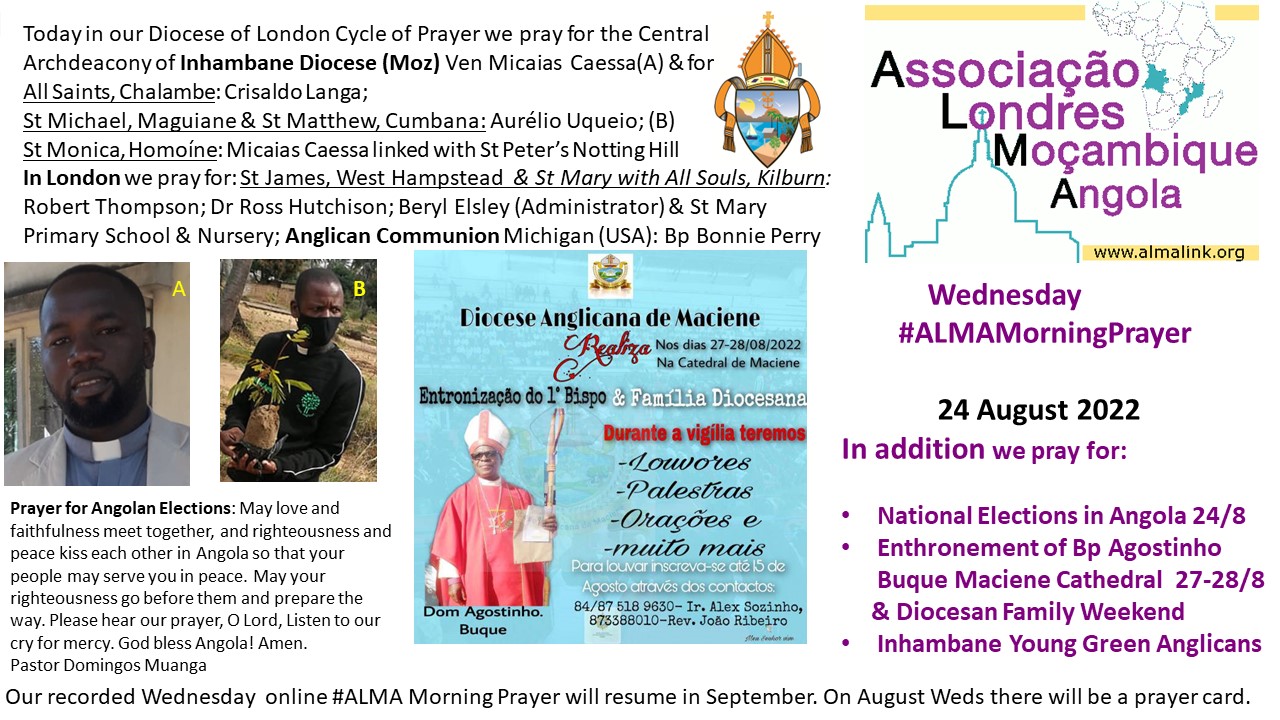 27 July 2022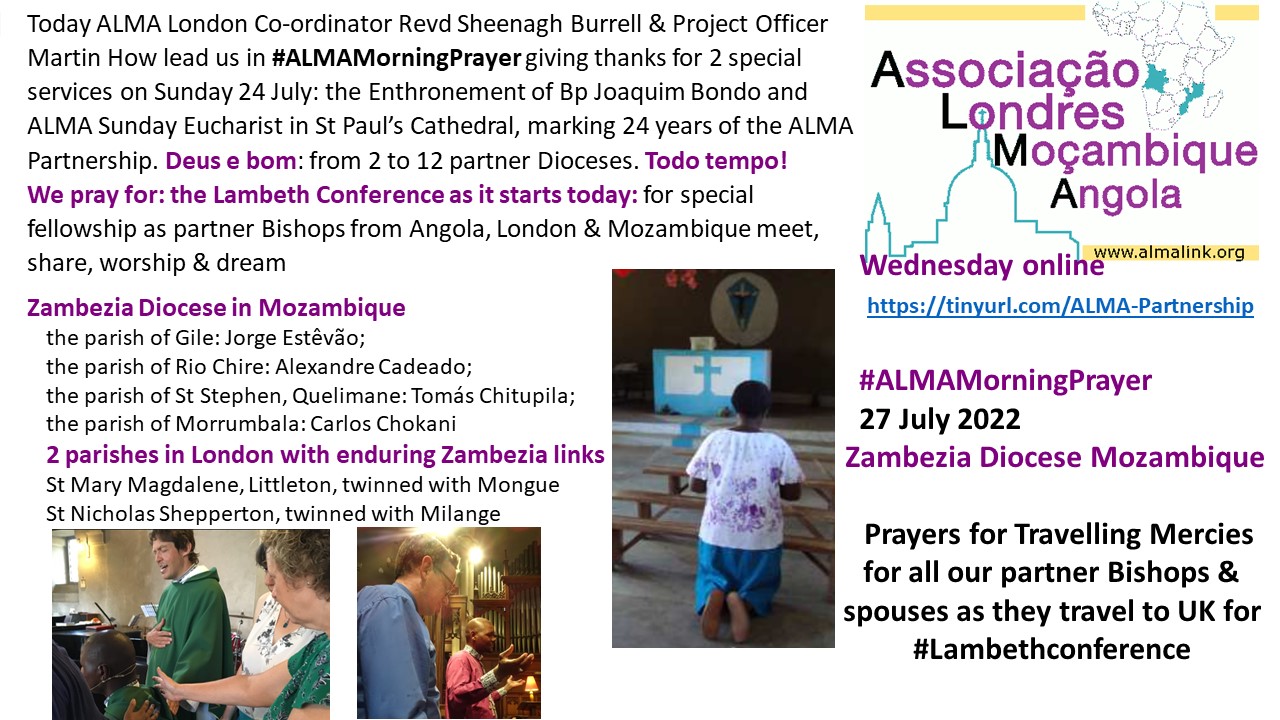 6 July 2022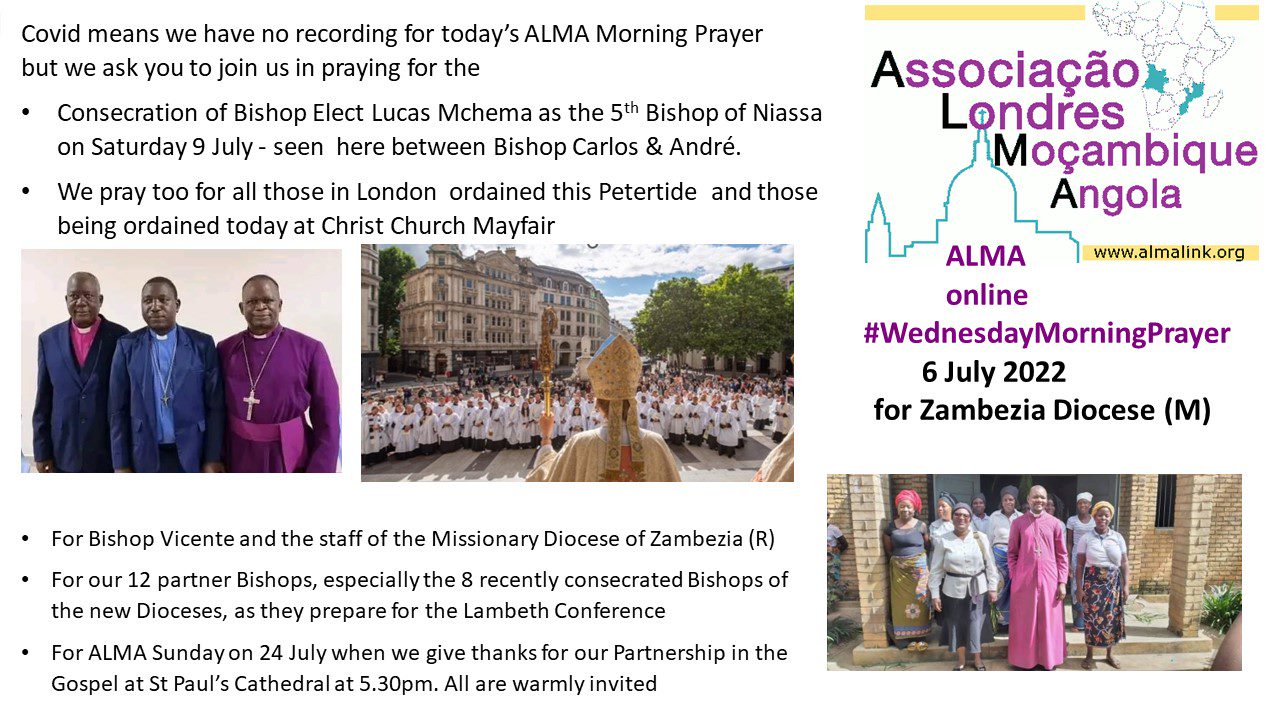 27 April 2022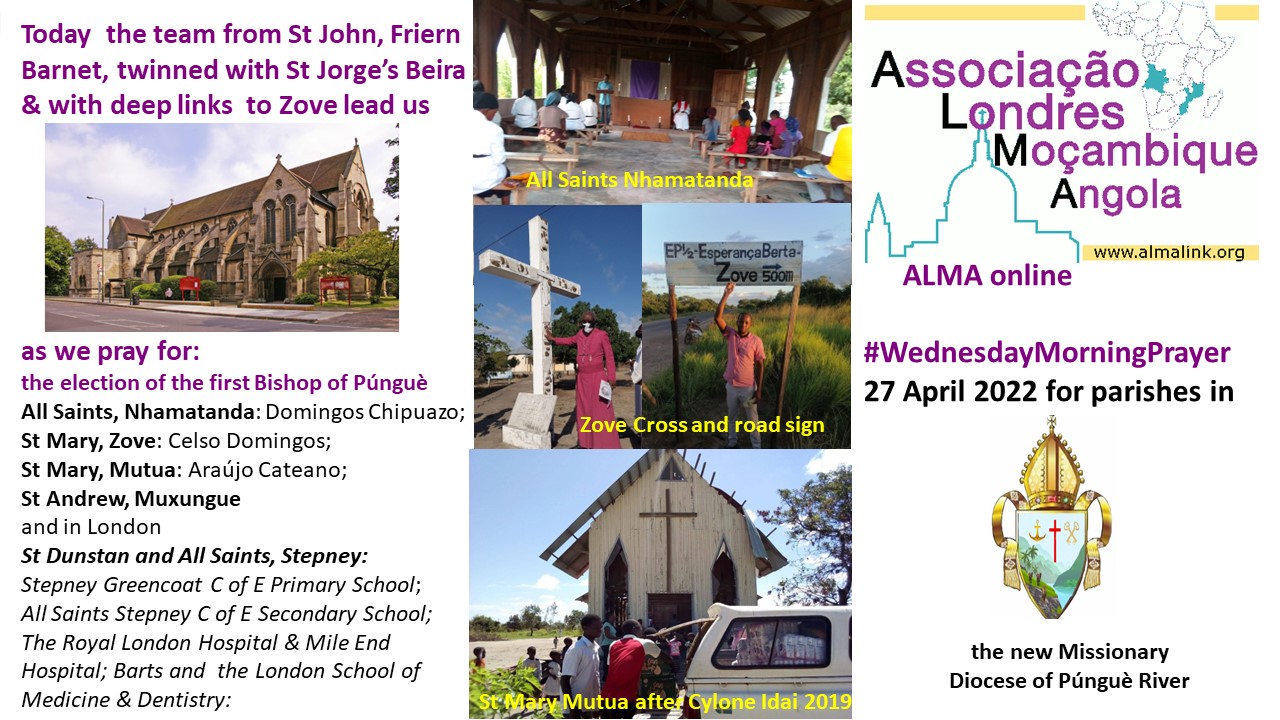 20 April 2022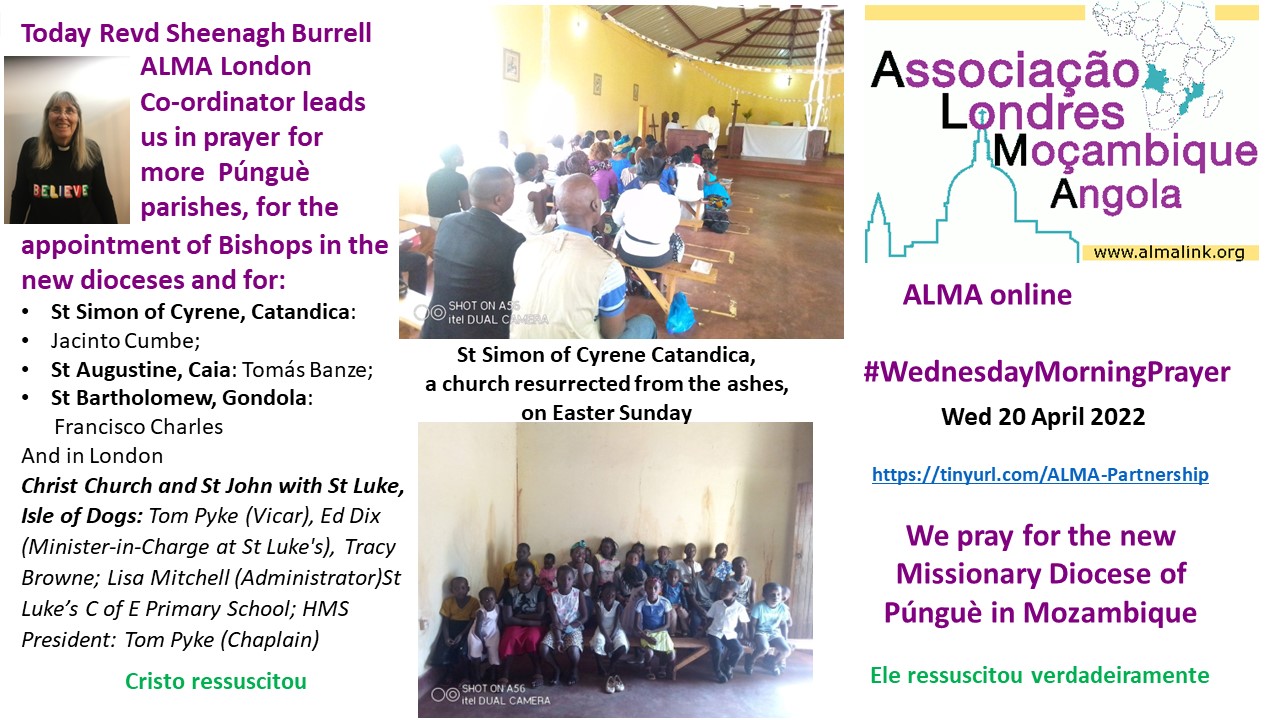 13 April 2022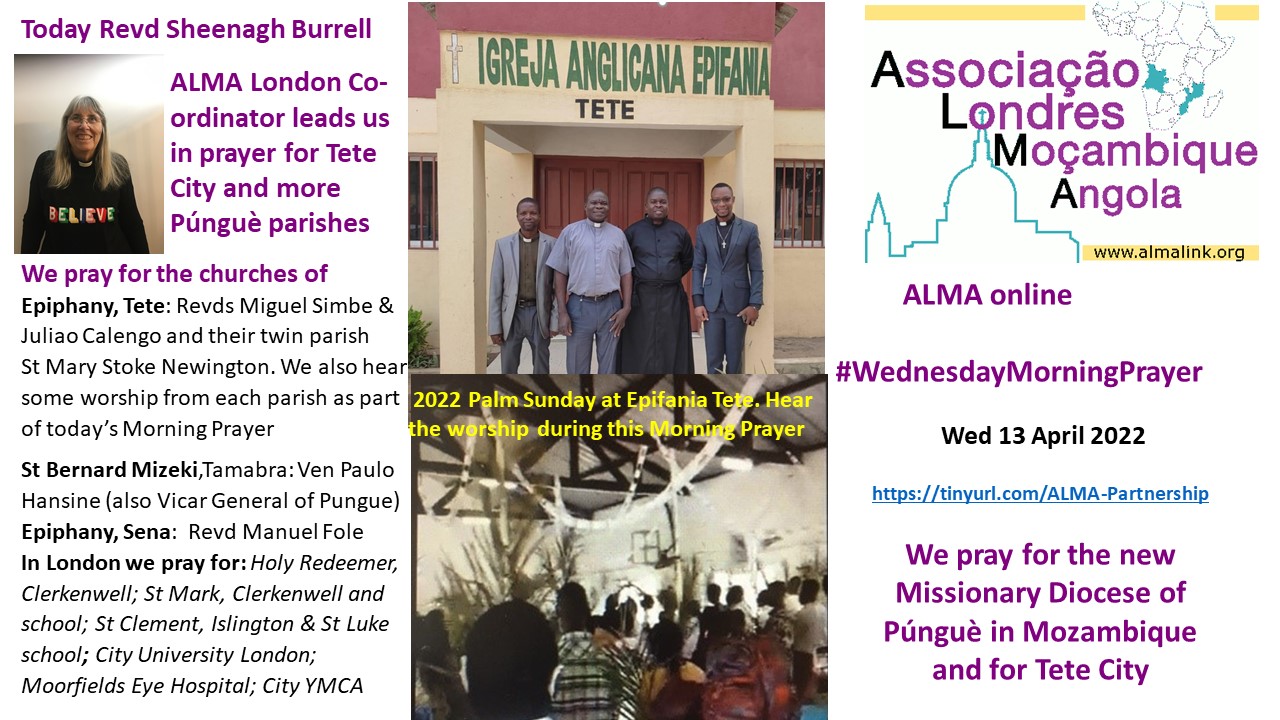 6 April 2022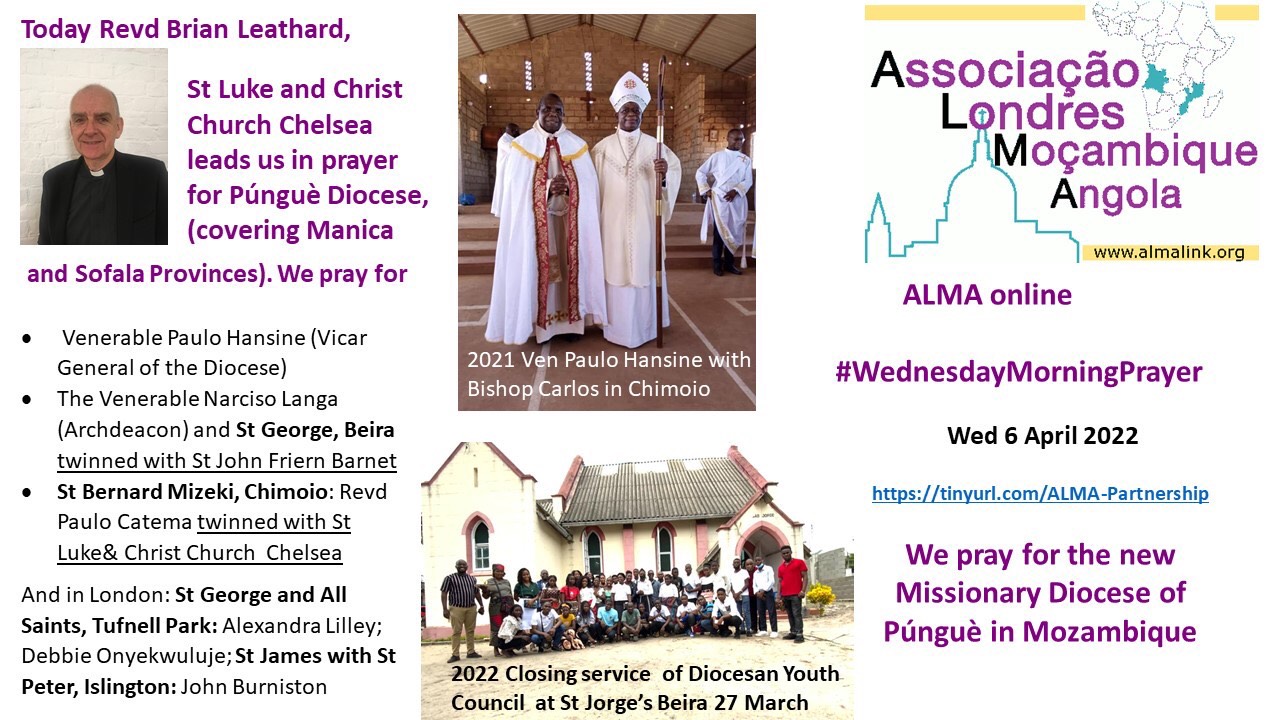 30 March 2022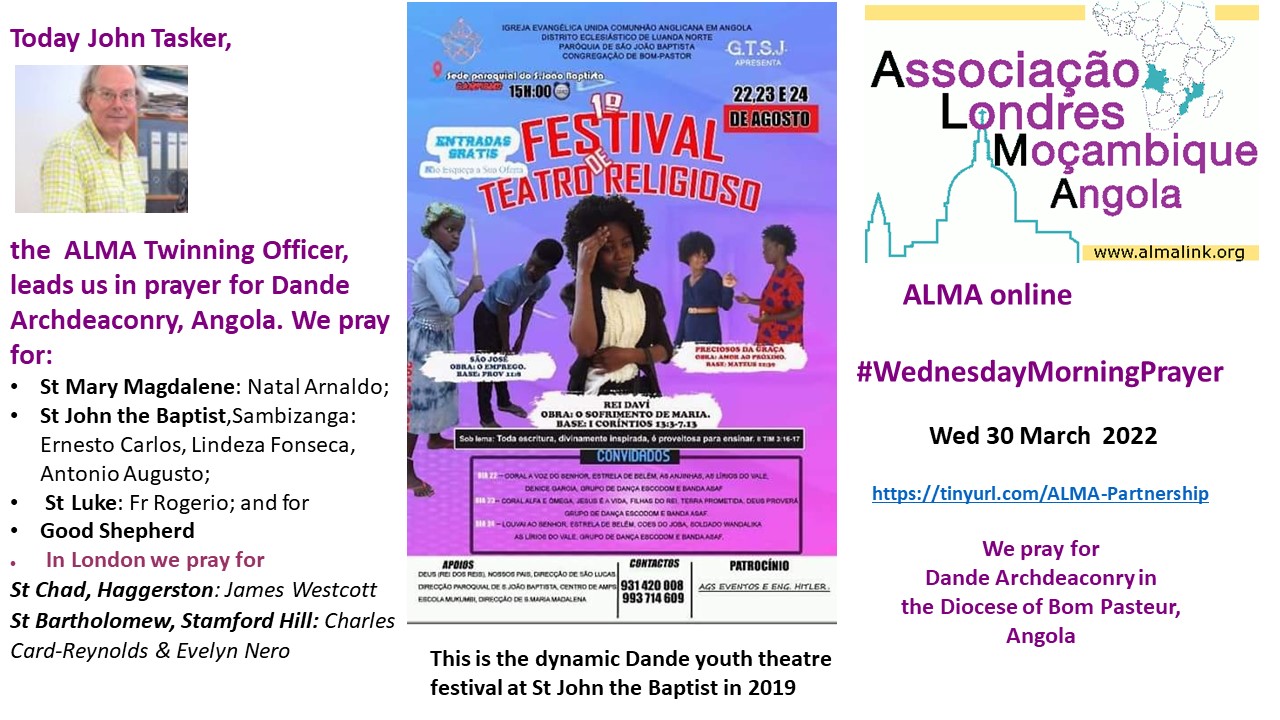 23 March 2022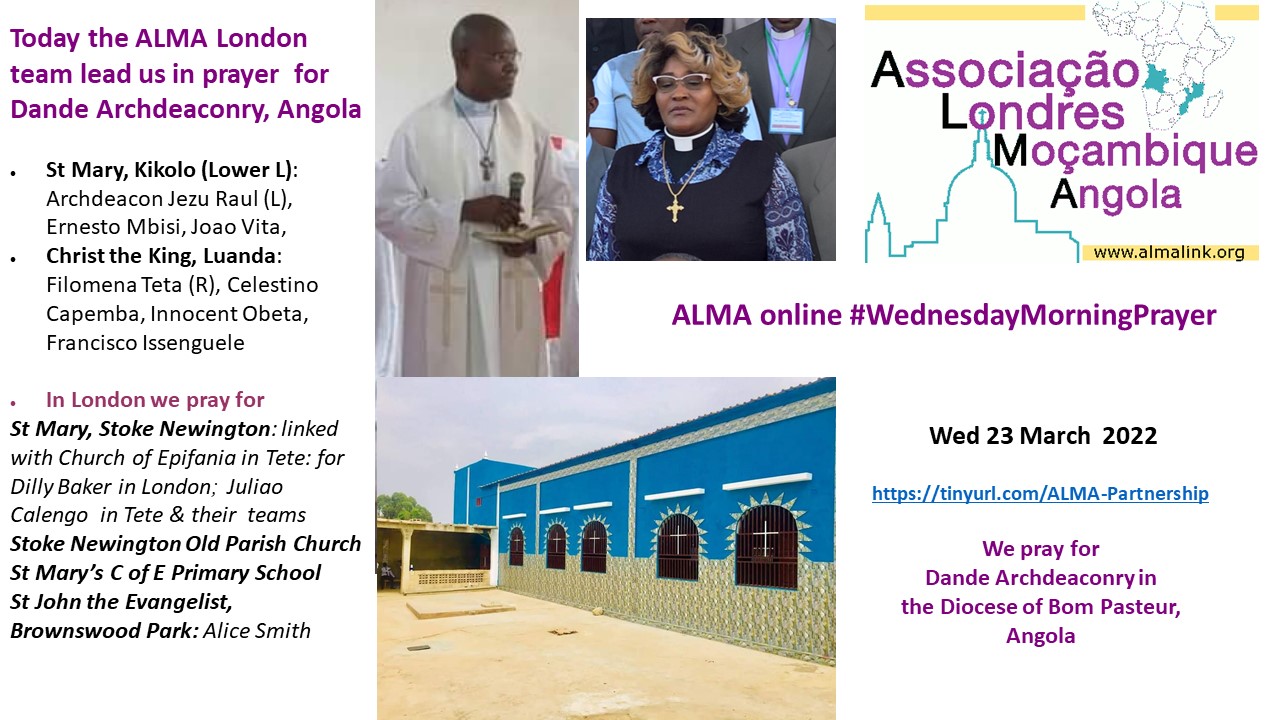 16 March 2022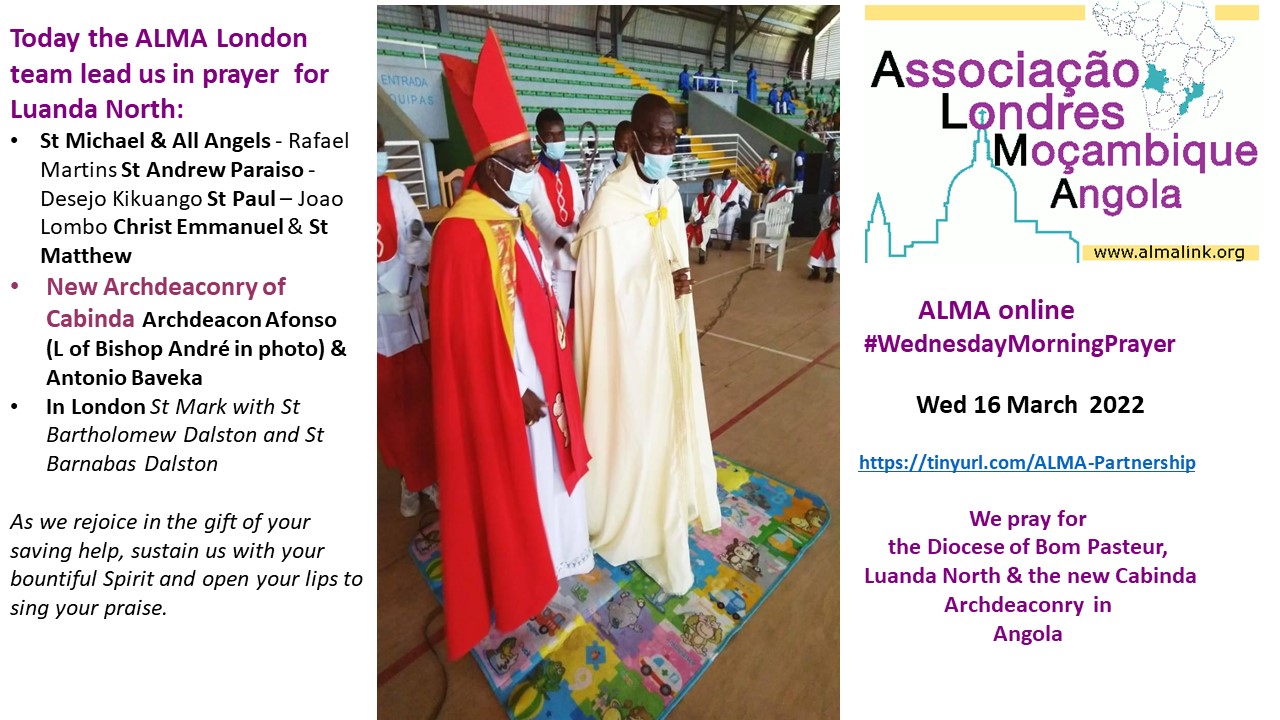 9 March 2022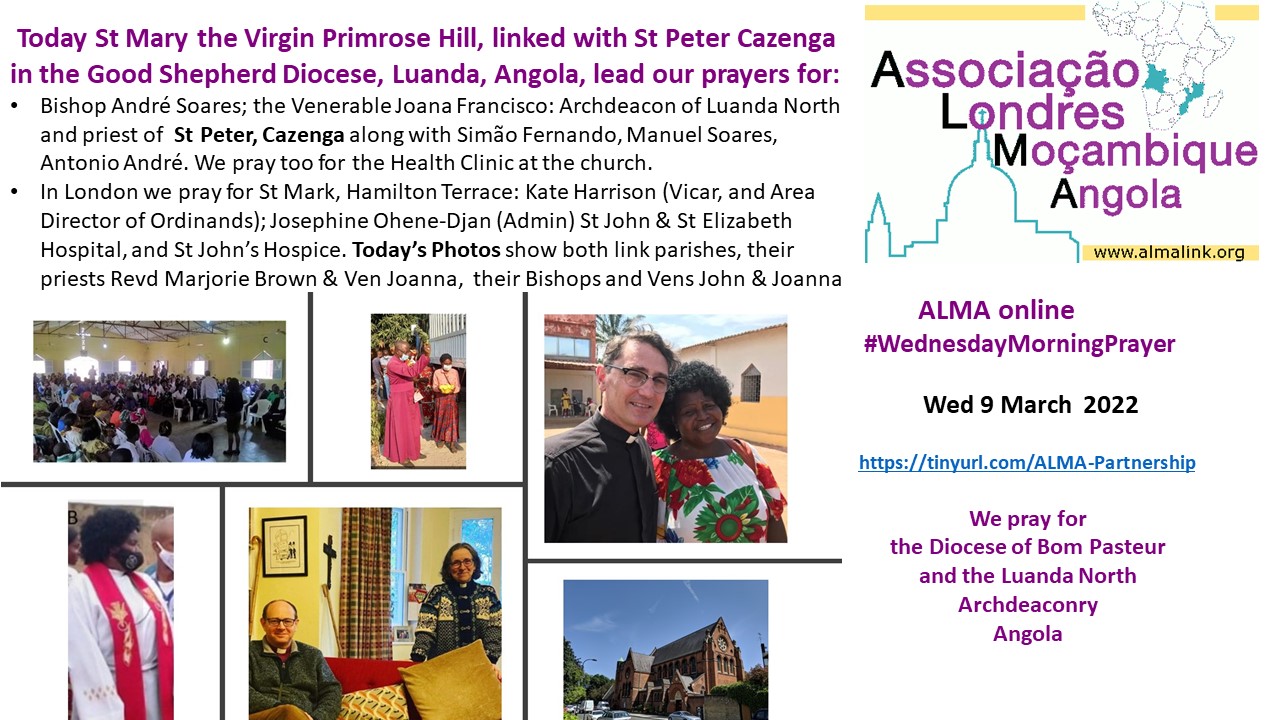 2 March 2022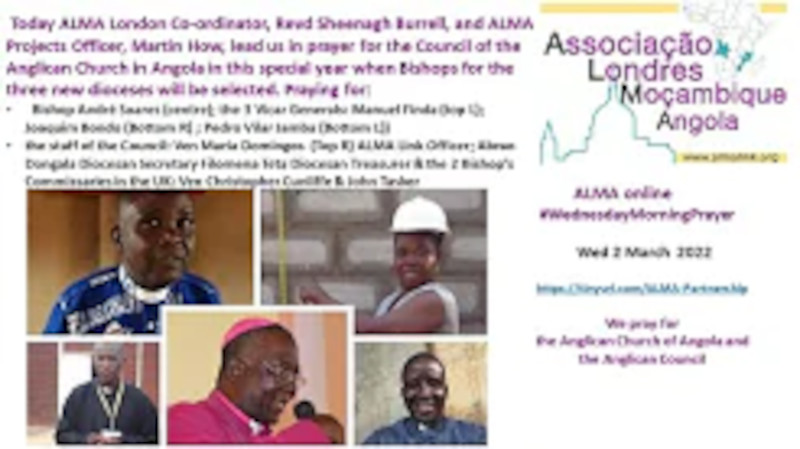 23 February 2022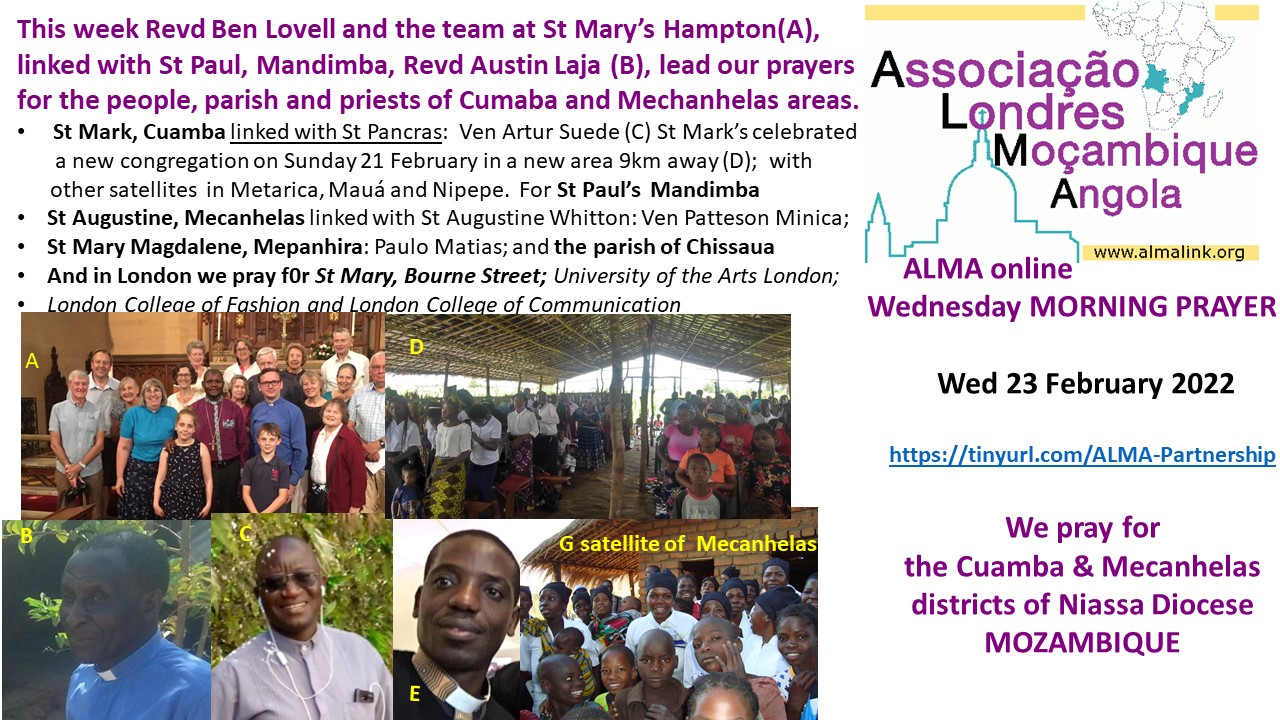 16 February 2022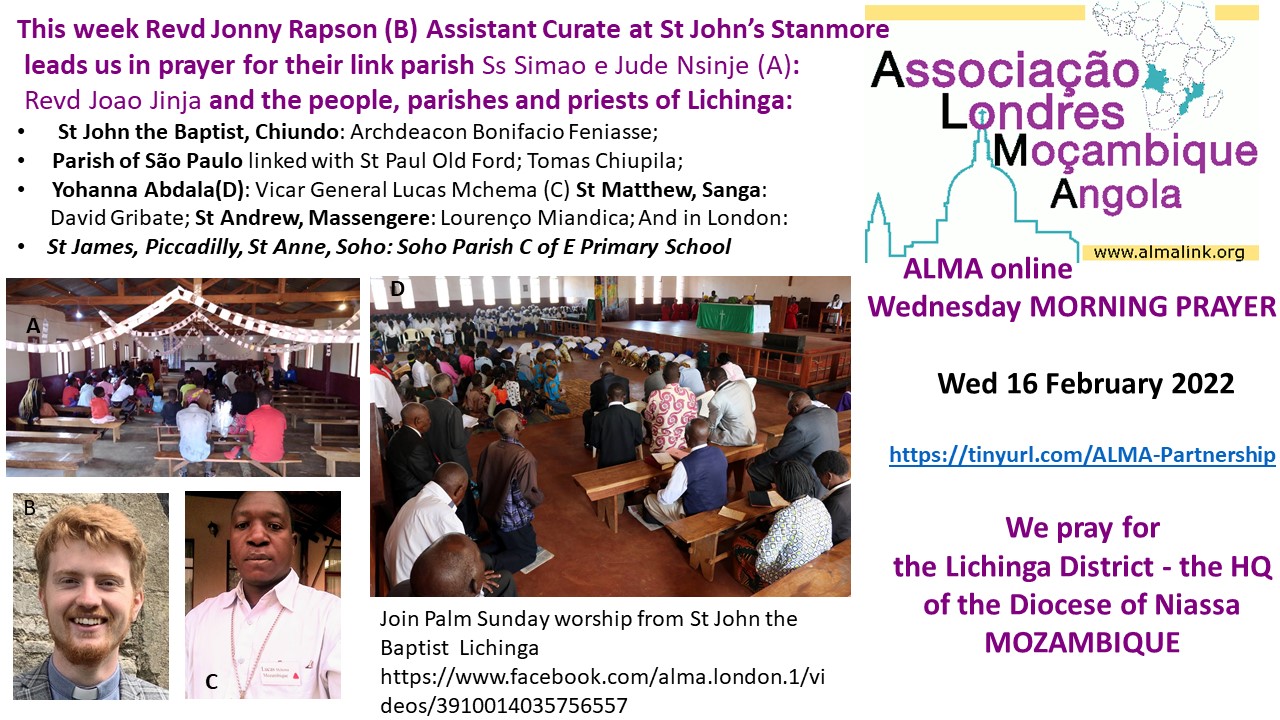 9 February 2022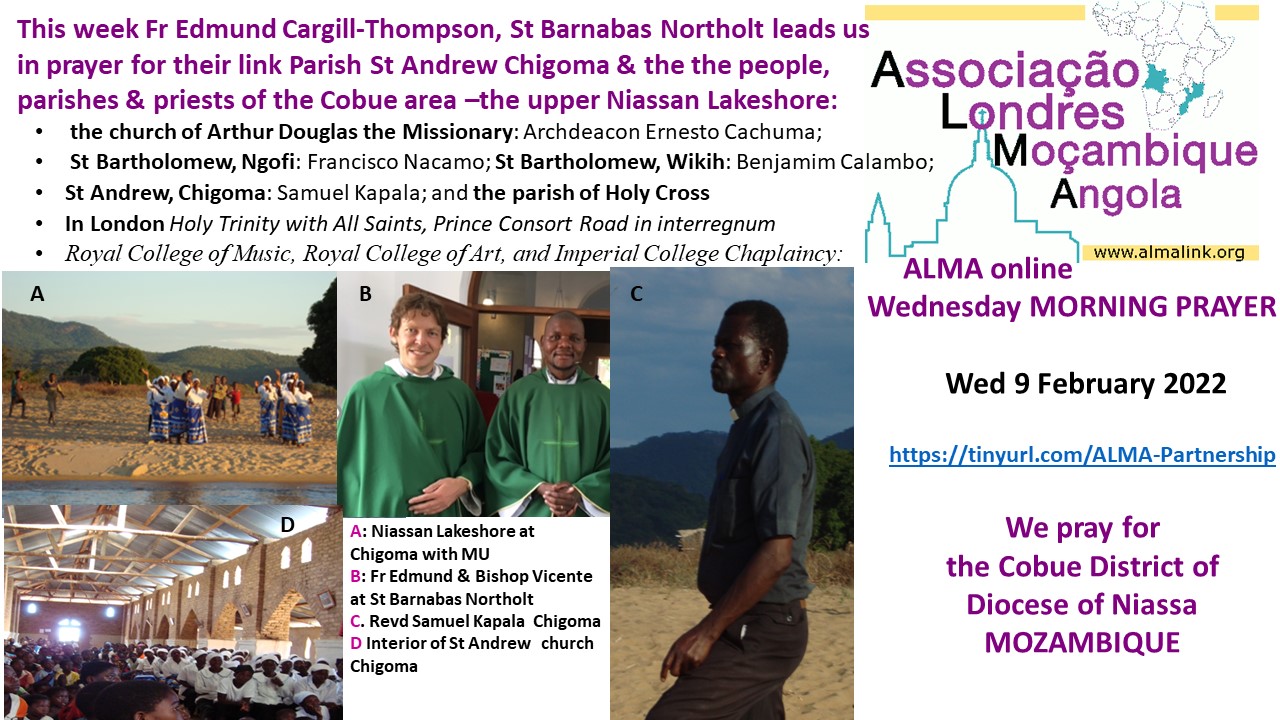 2 February 2022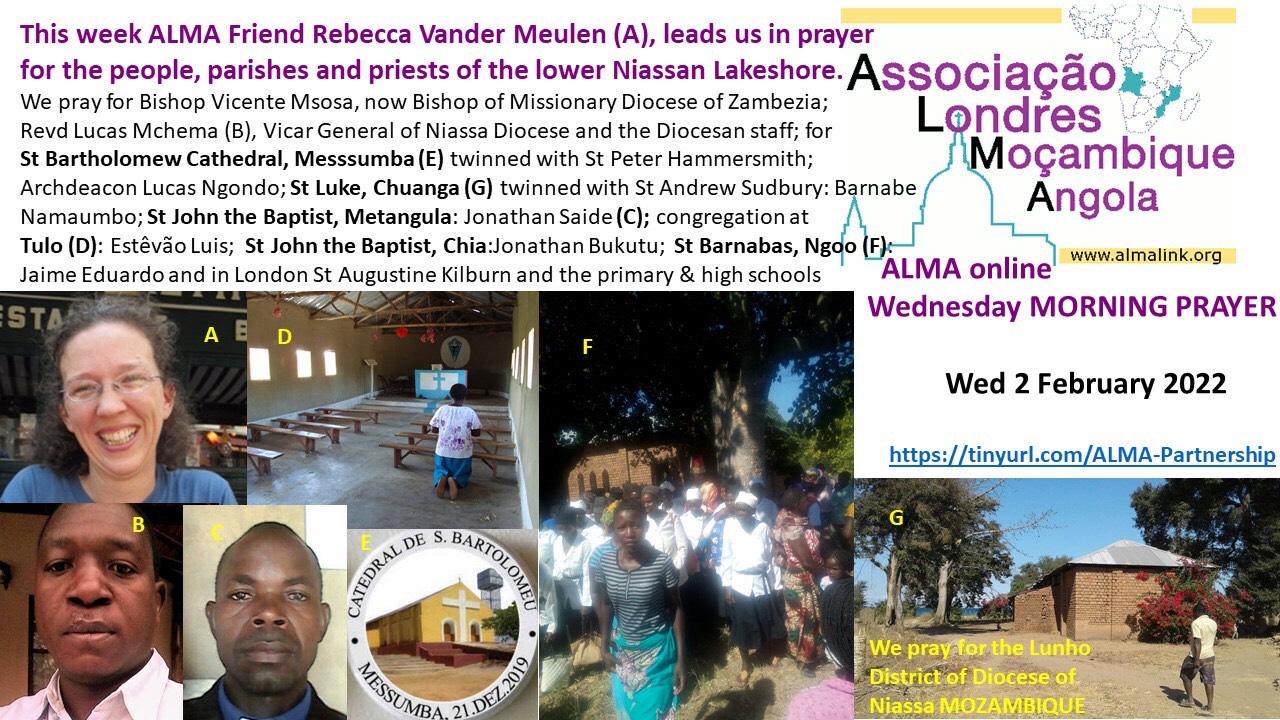 26 January 2022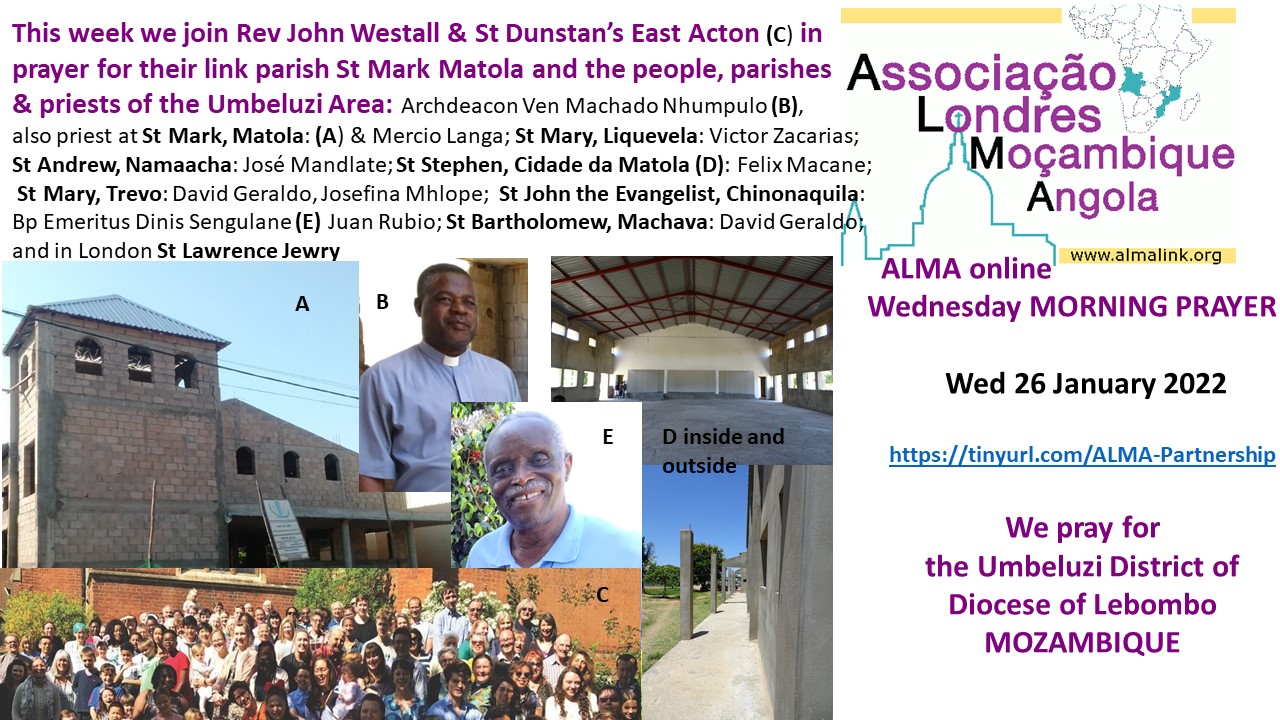 19 January 2022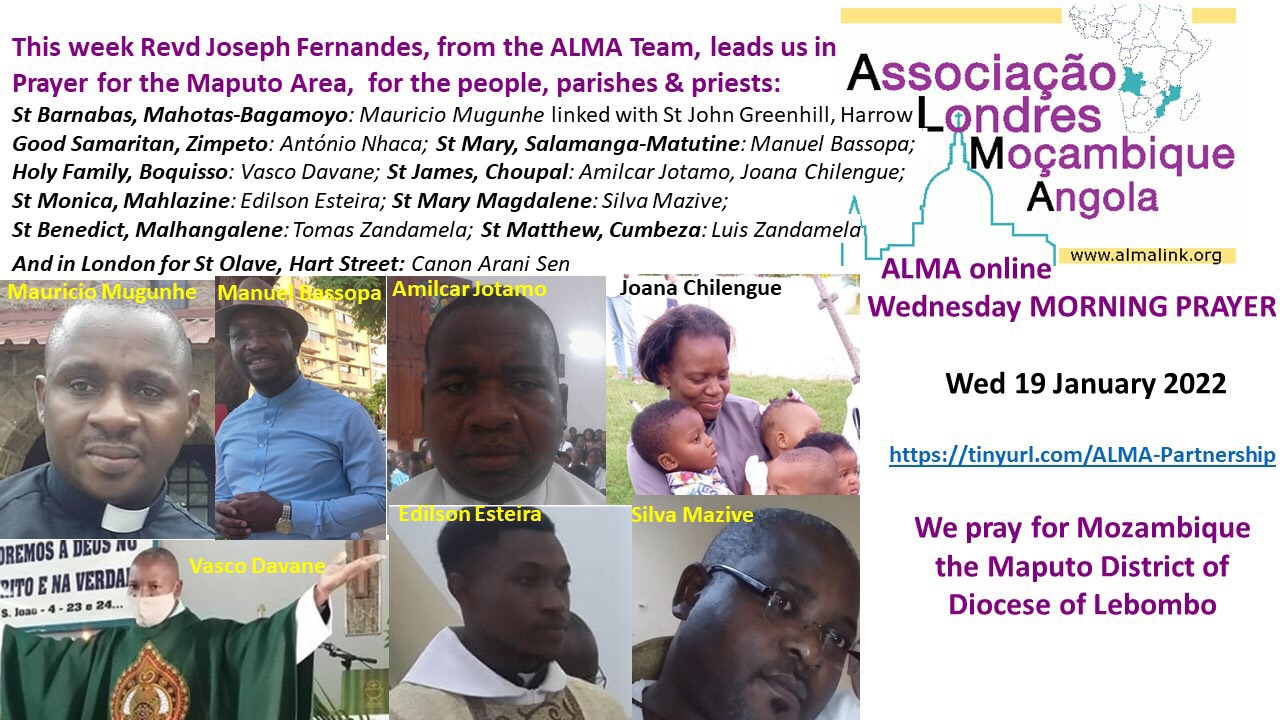 12 January 2022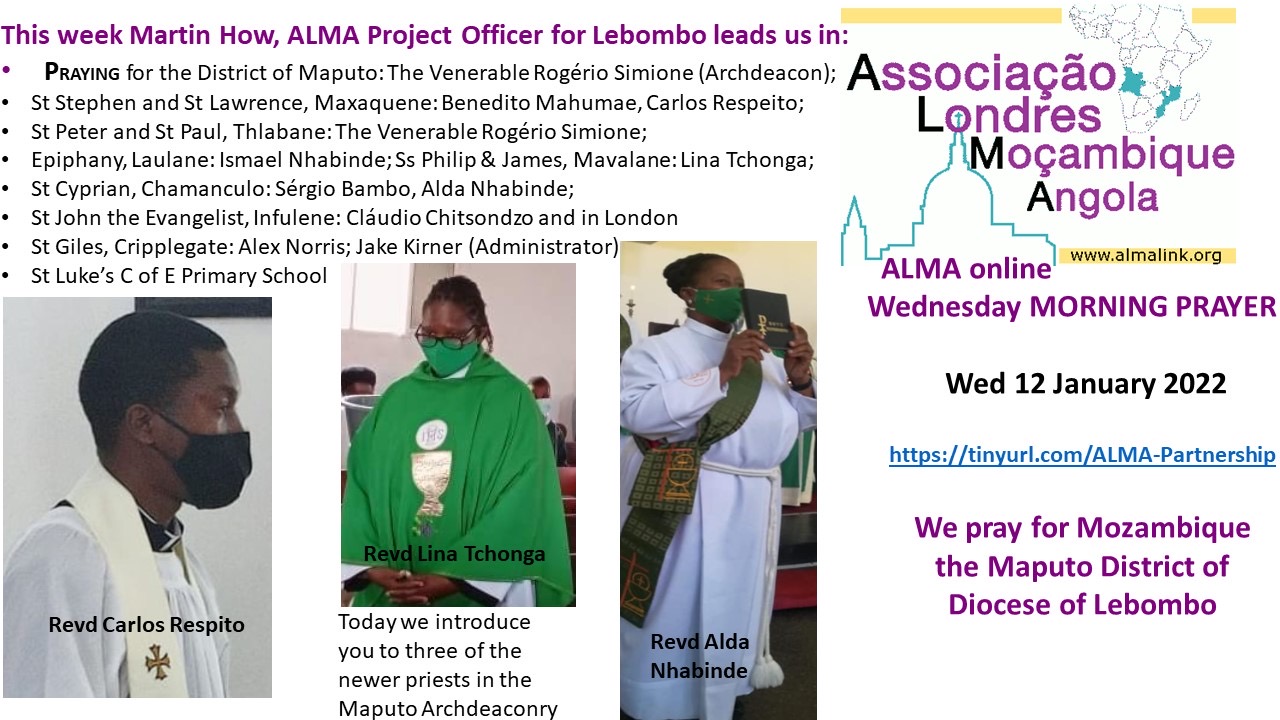 5 January 2022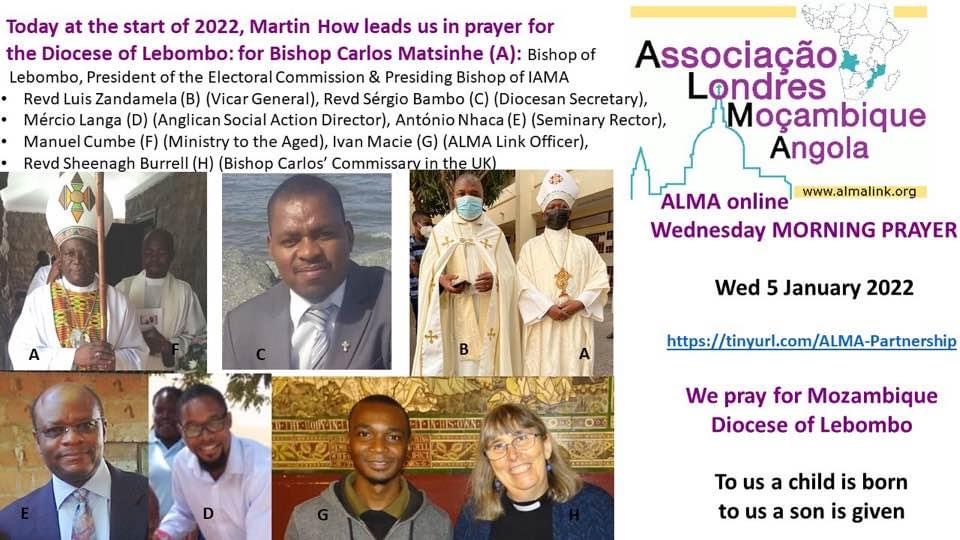 29 December 2021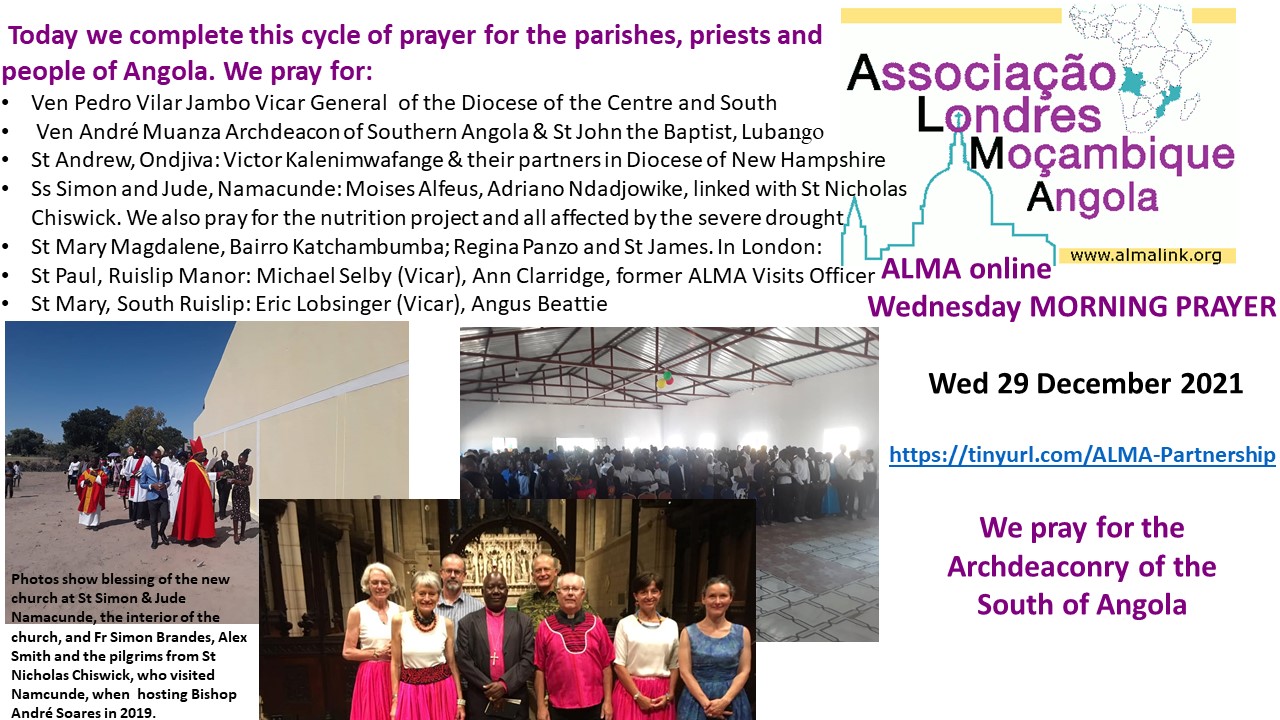 22 December 2021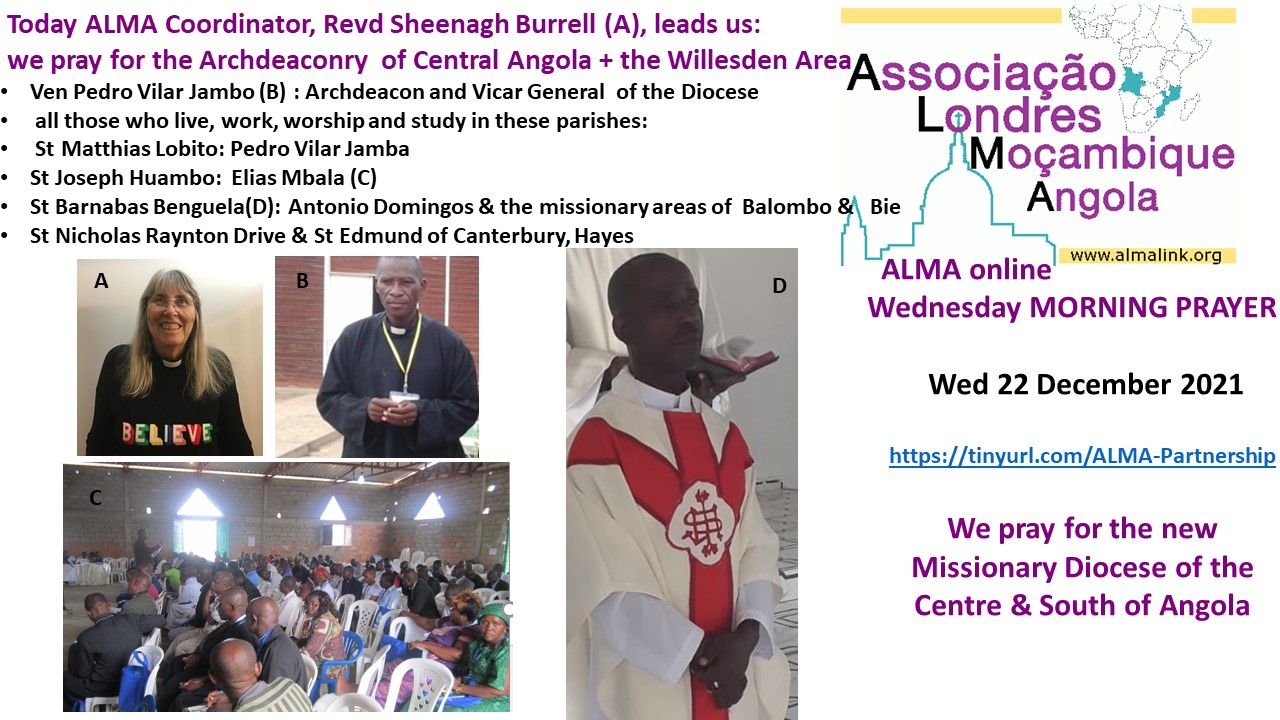 15 December 2021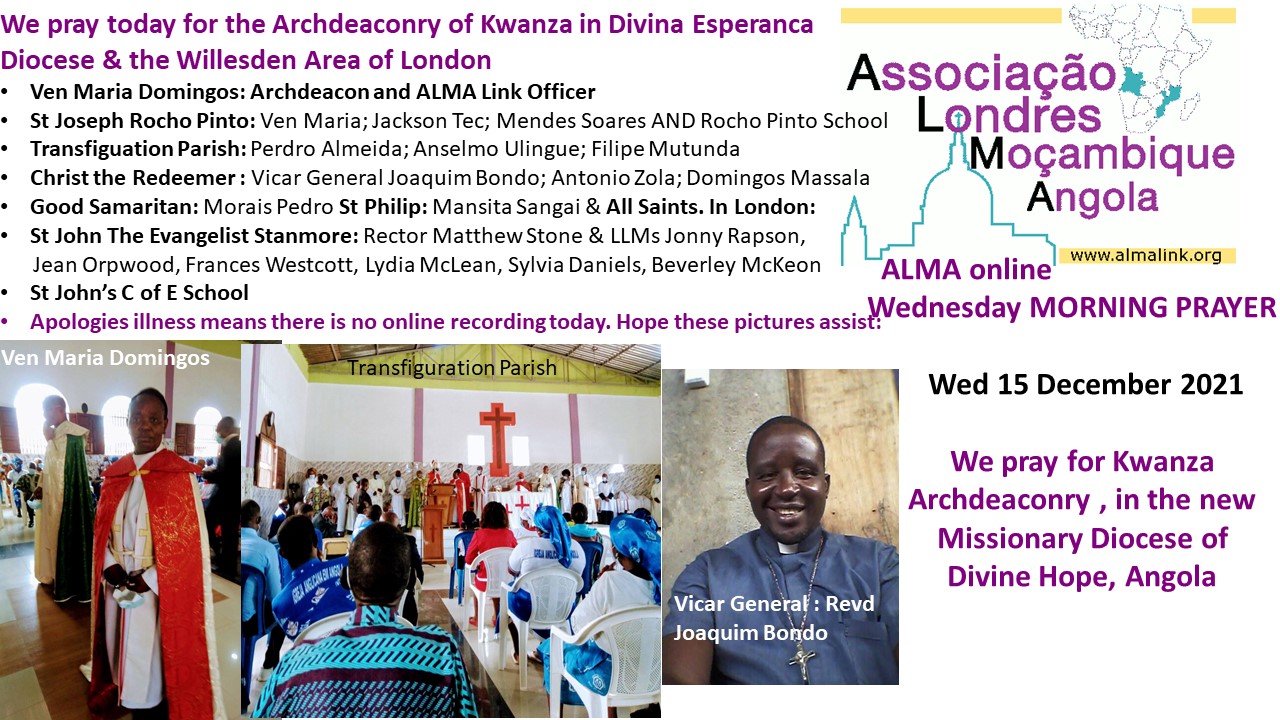 8 December 2021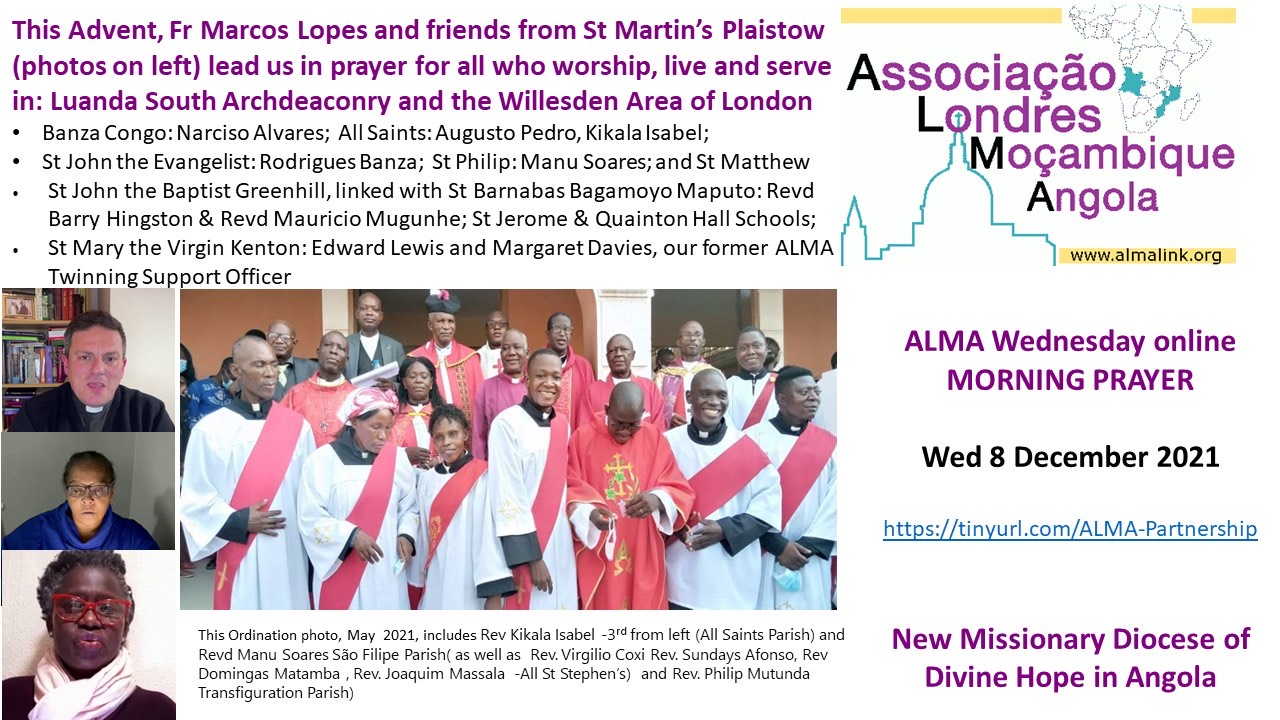 1 December 2021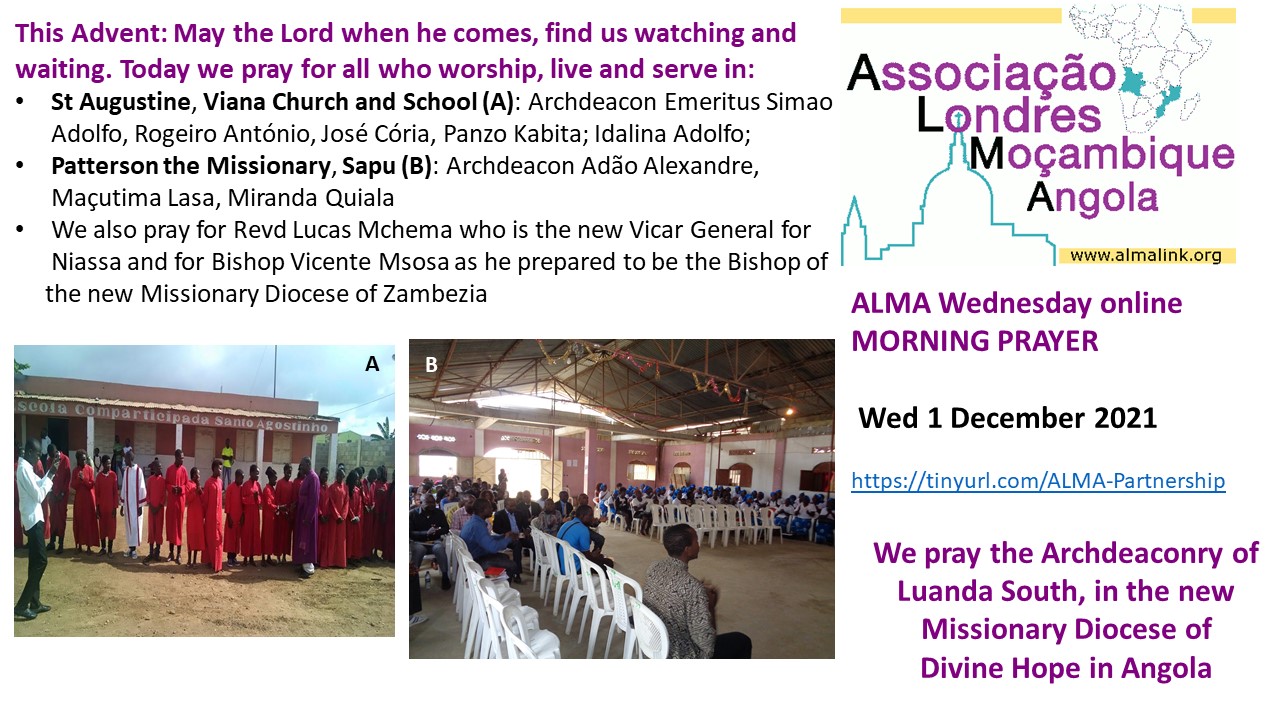 24 November 2021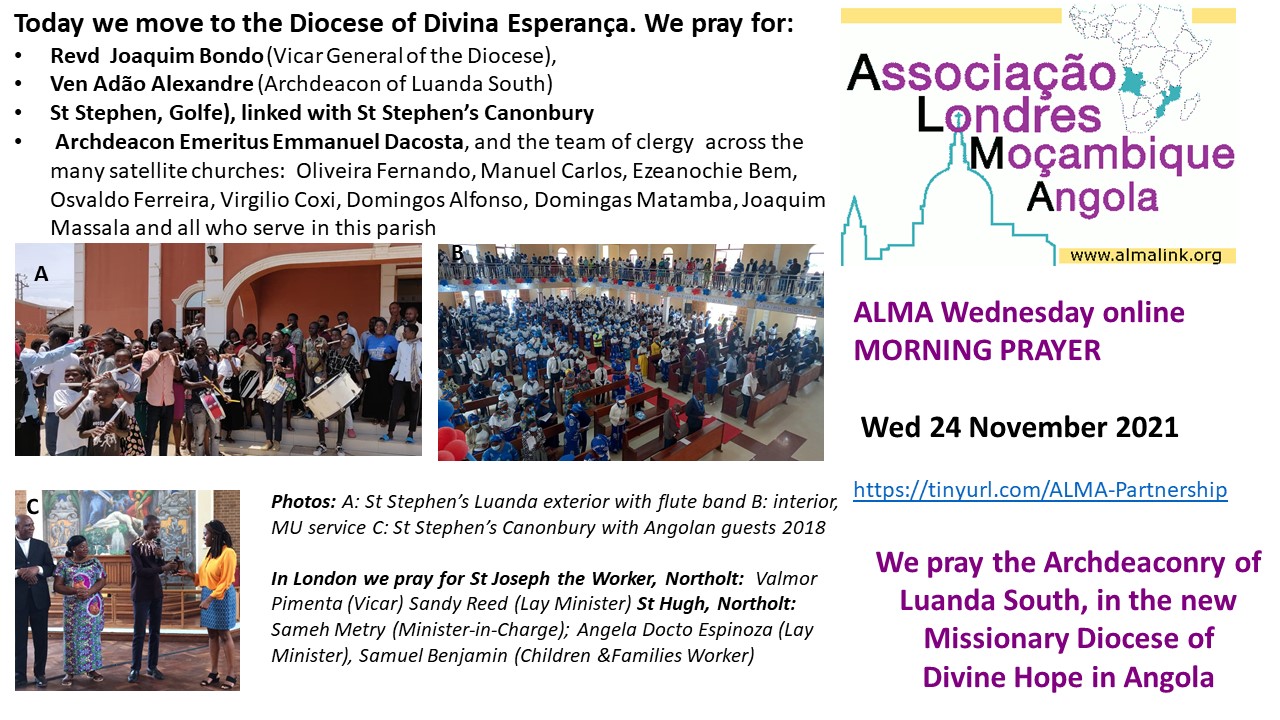 17 November 2021
10 November 2021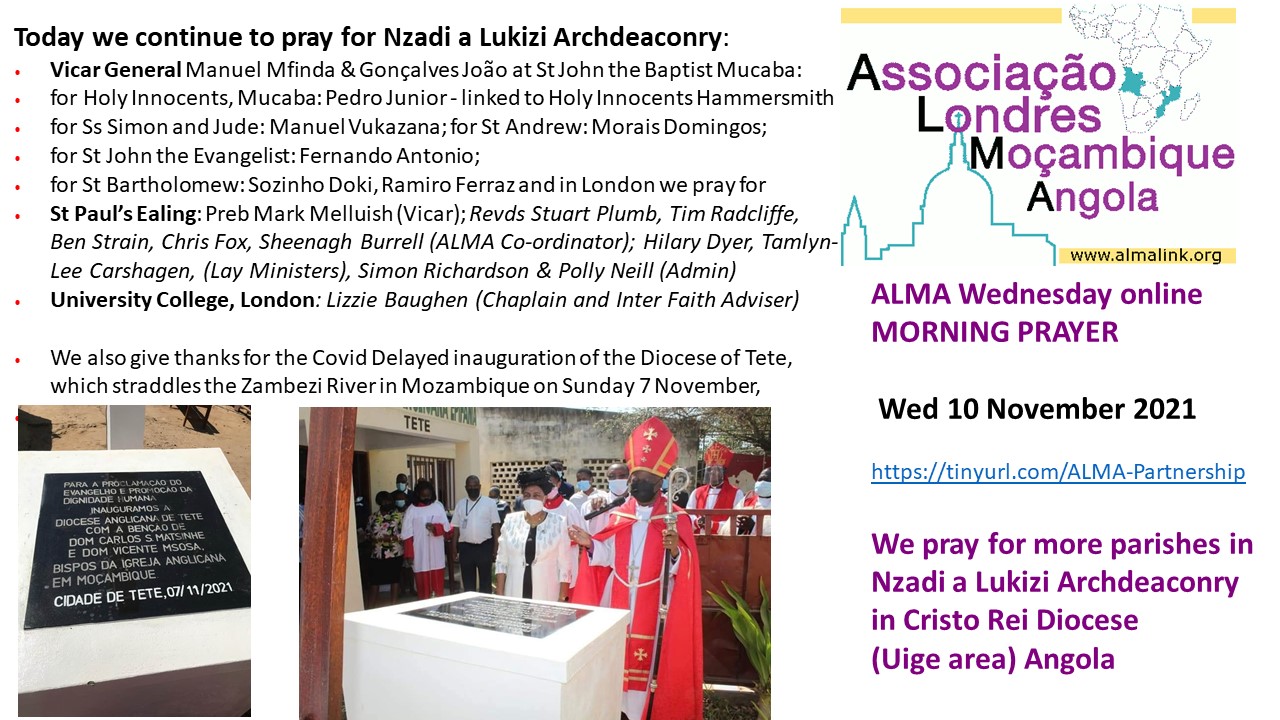 3 November 2021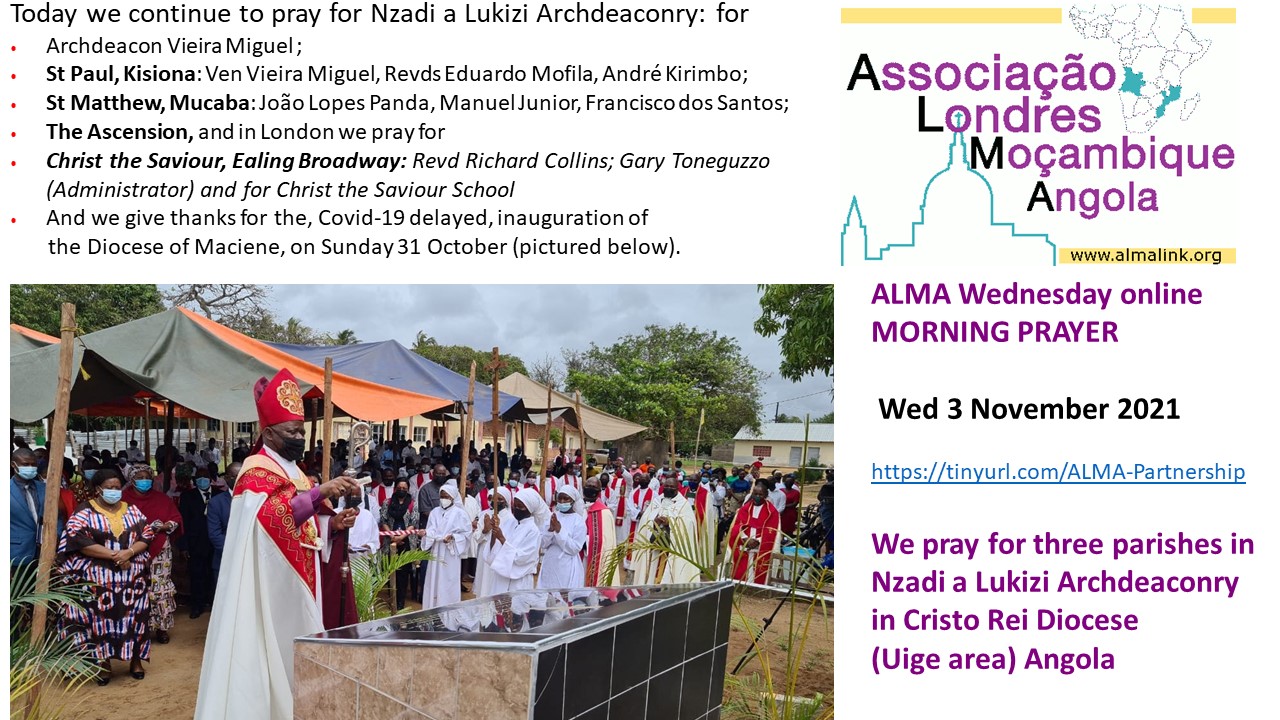 27 October 2021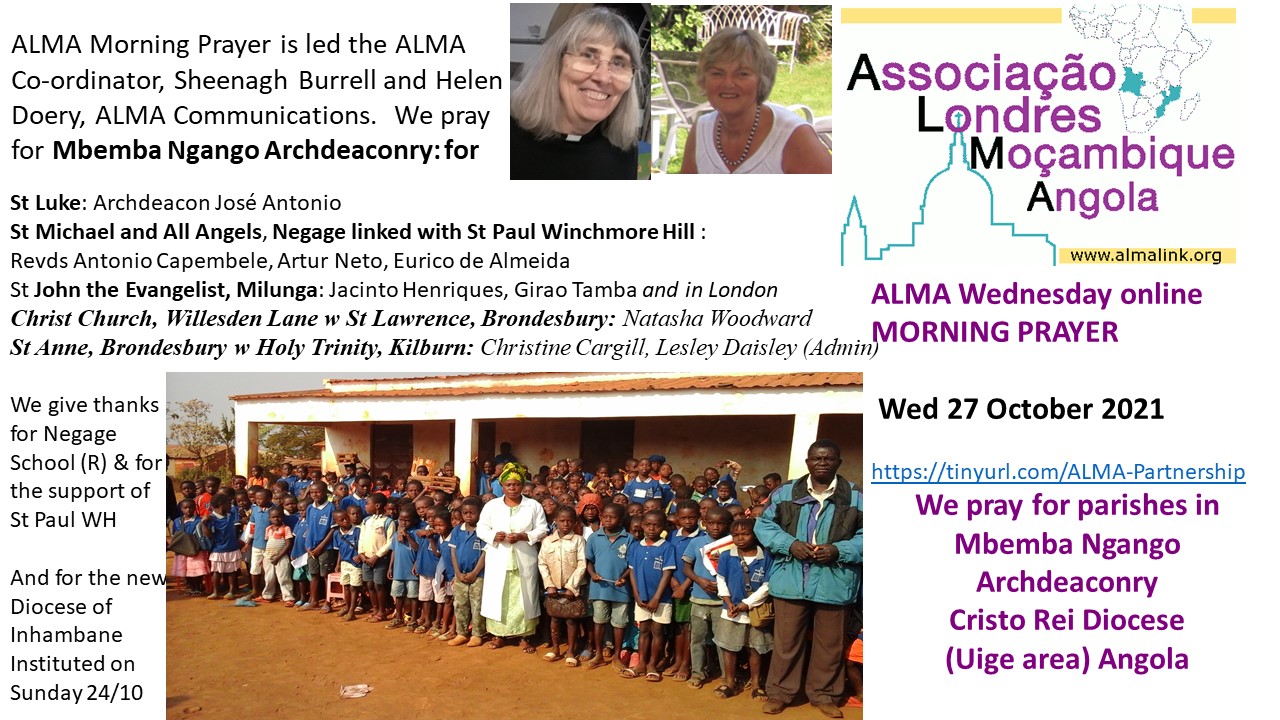 20 October 2021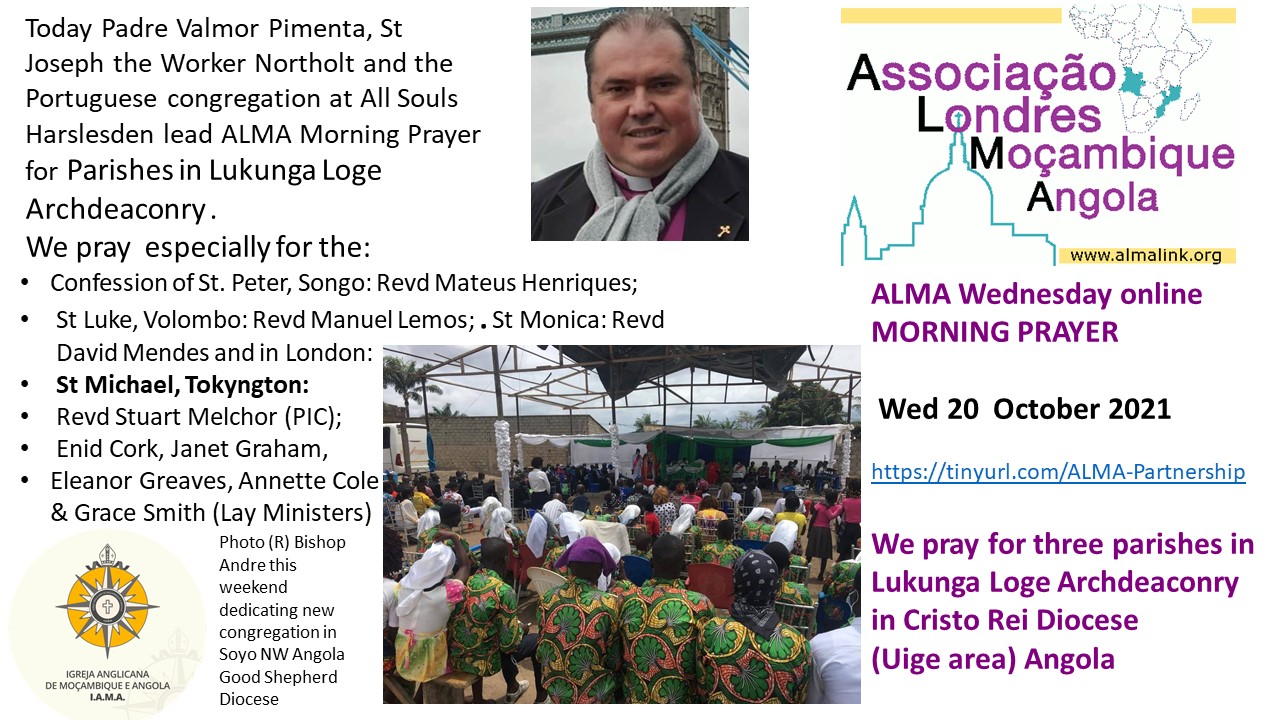 13 October 2021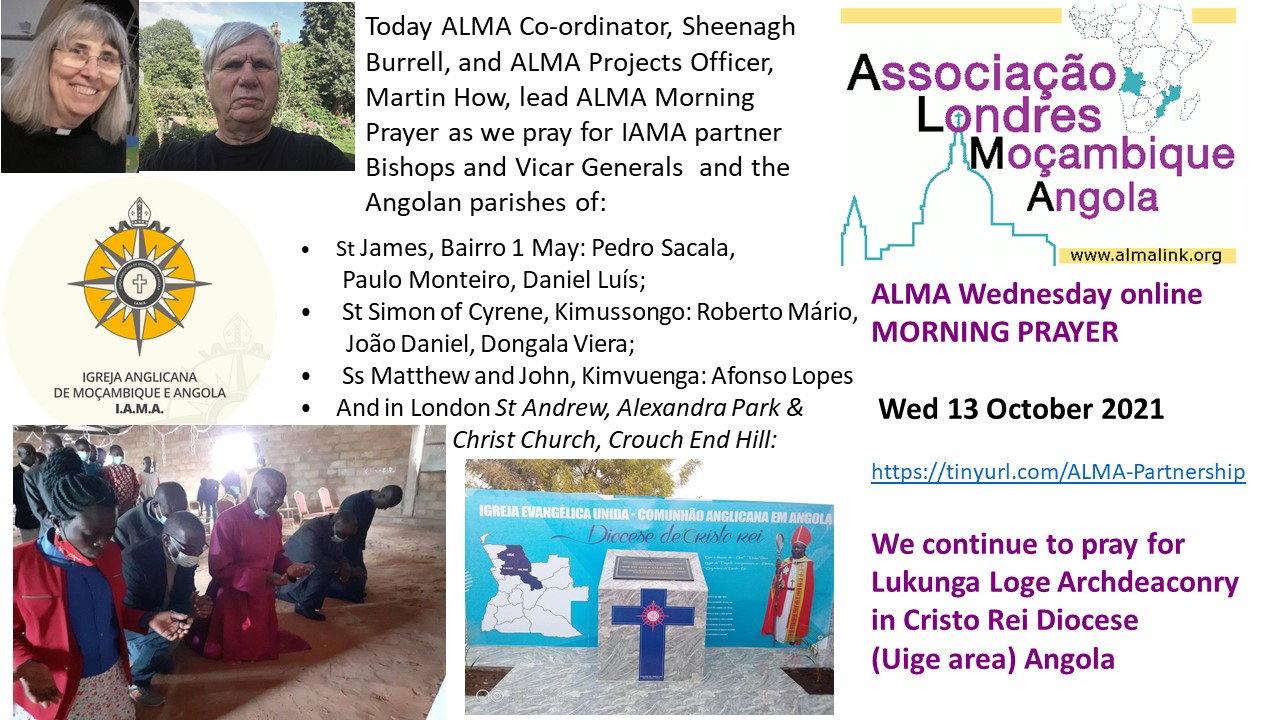 6 October 2021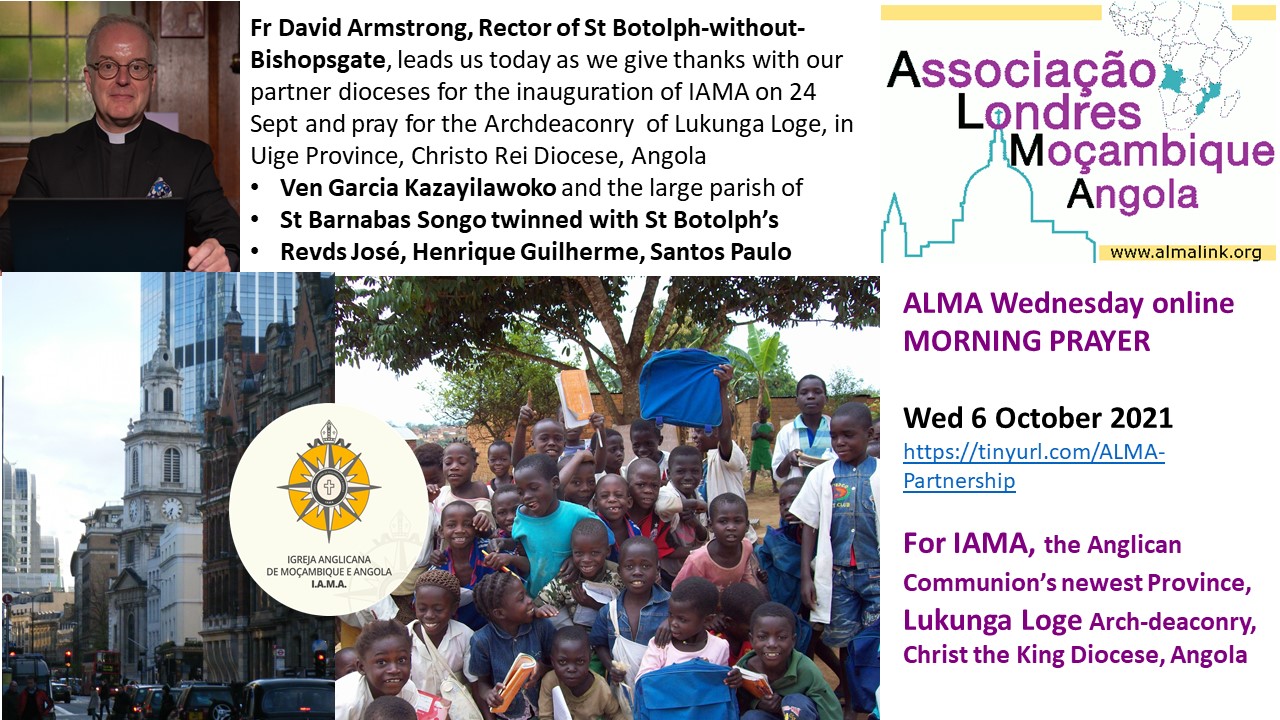 29 September 2021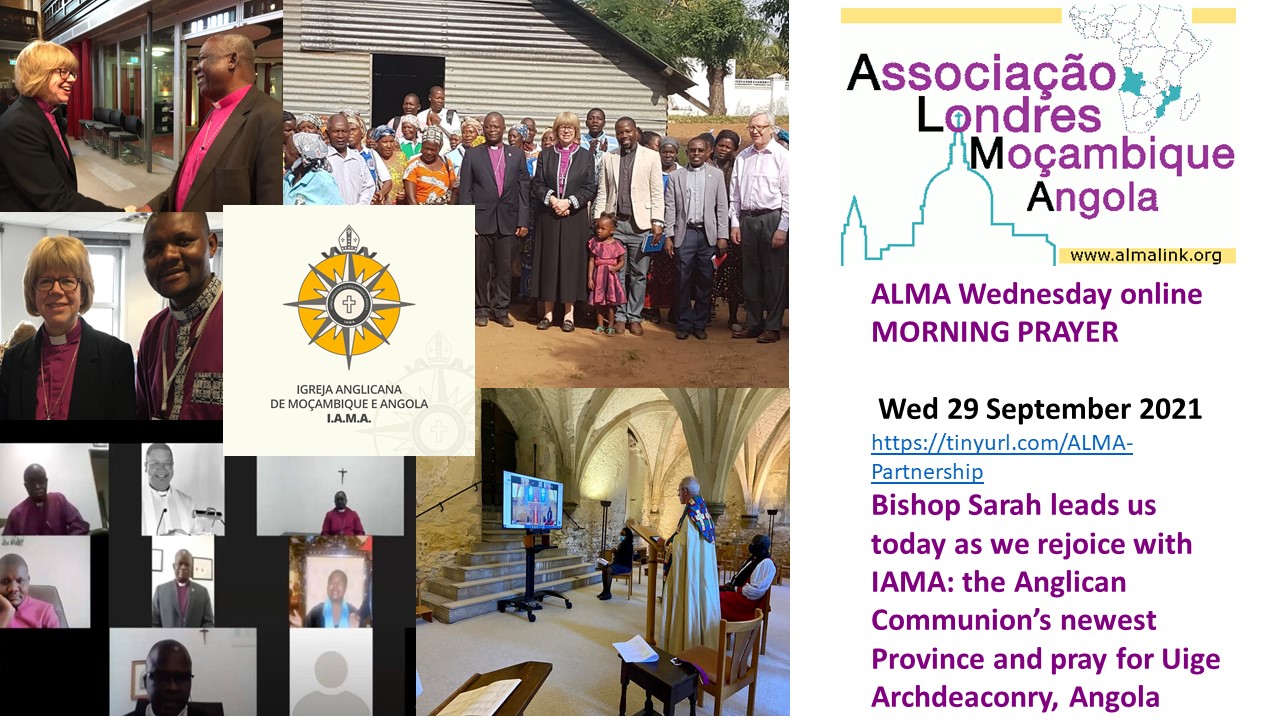 22 September 2021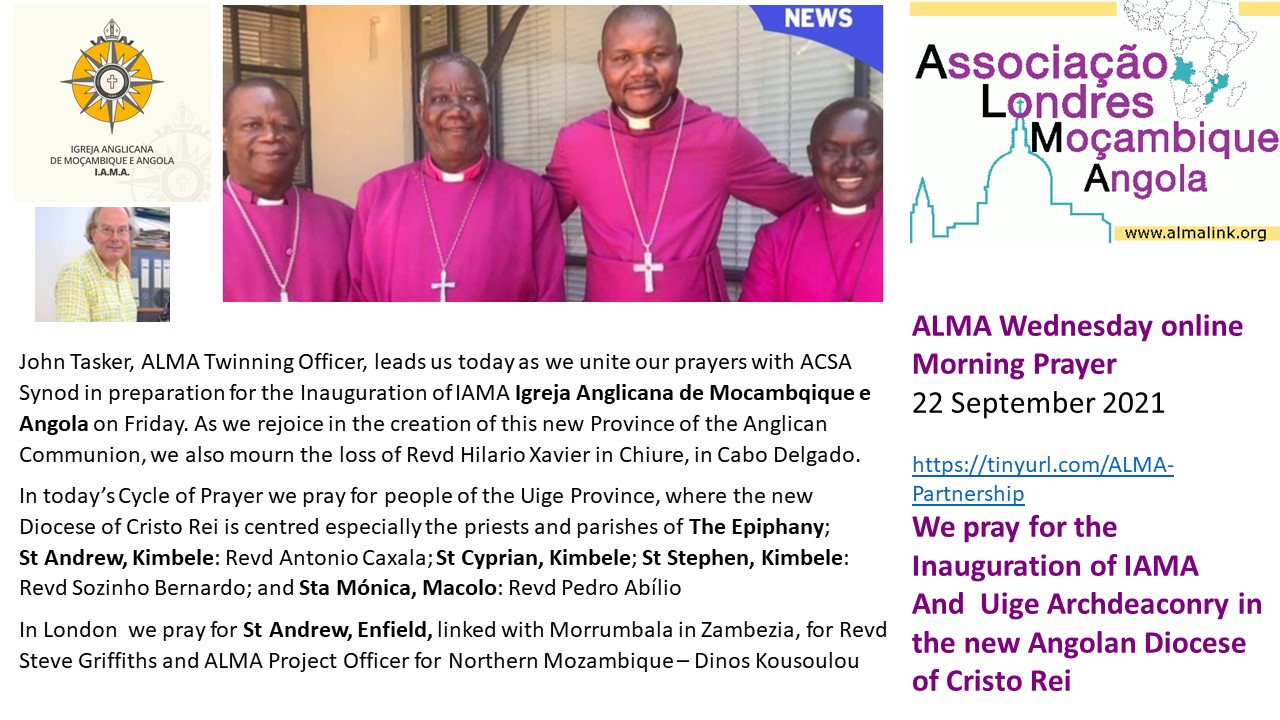 15 September 2021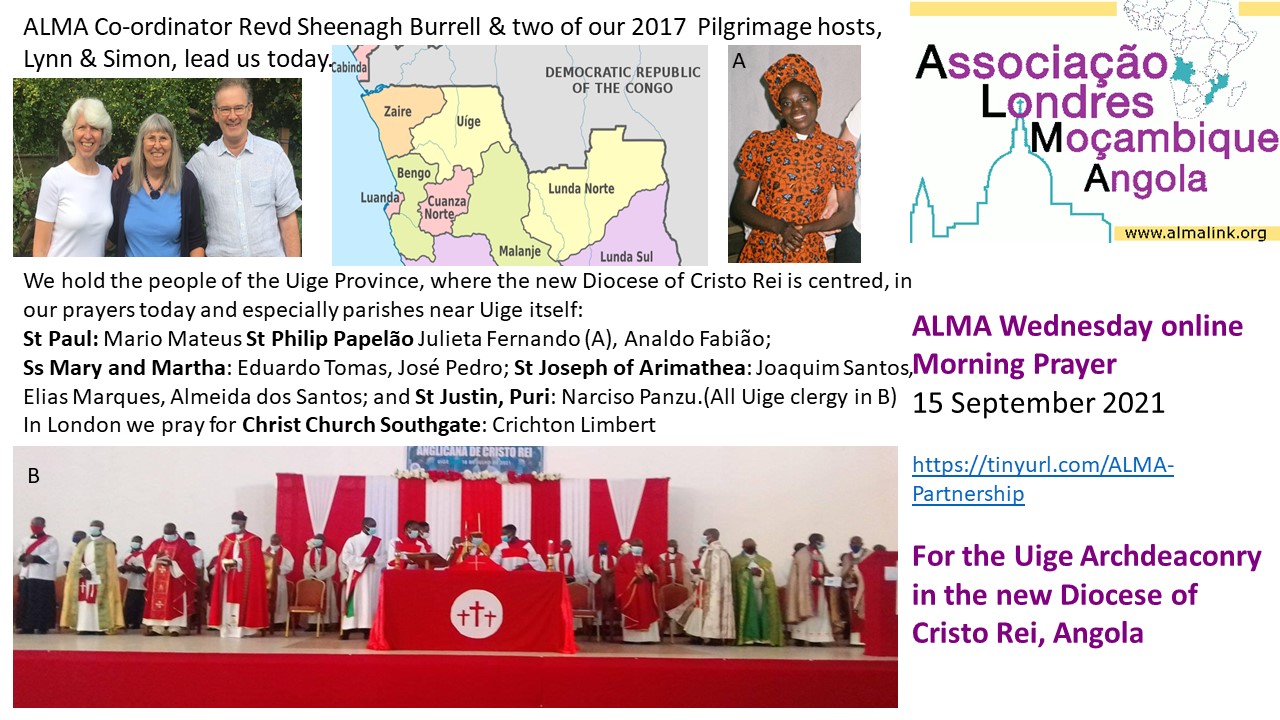 8 September 2021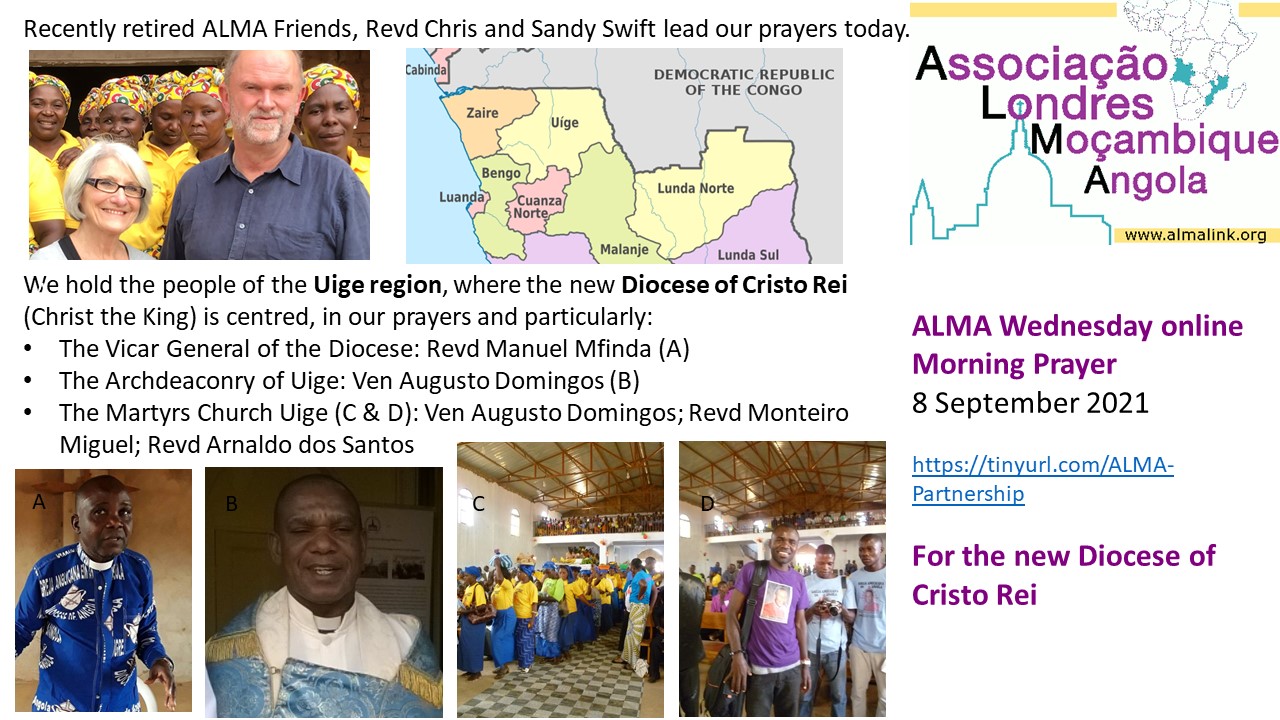 1 September 2021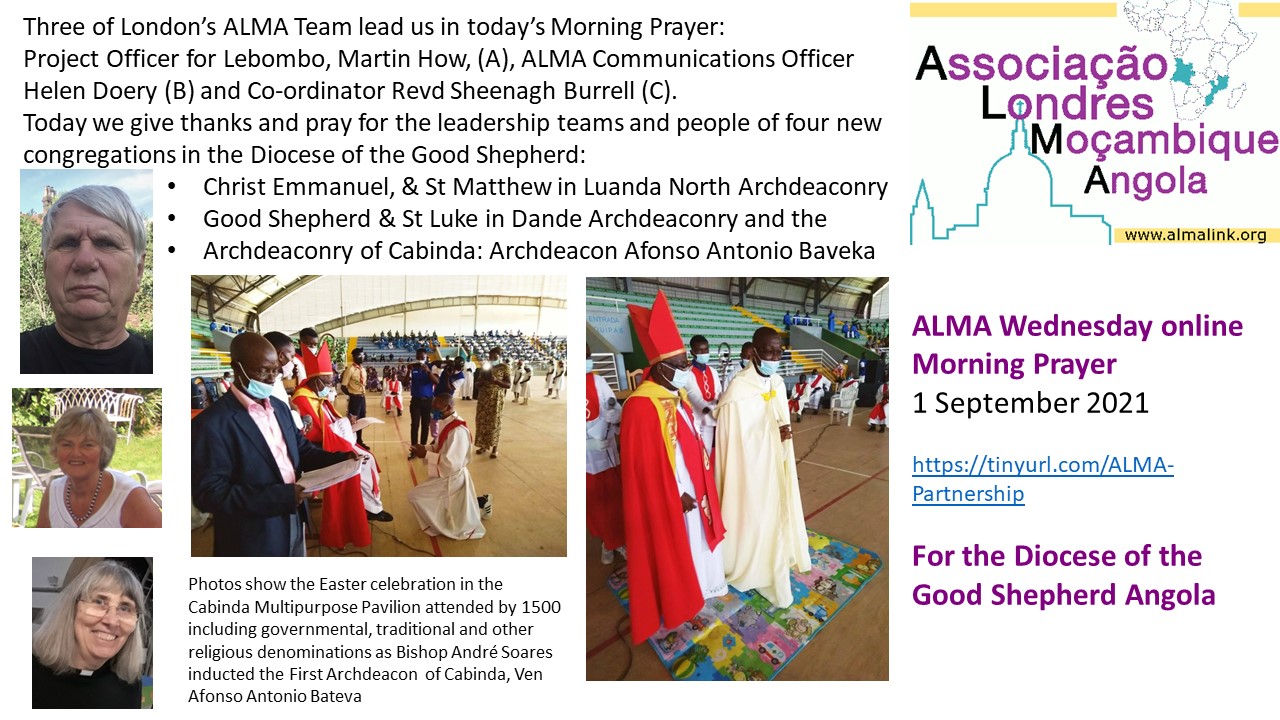 25 August 2021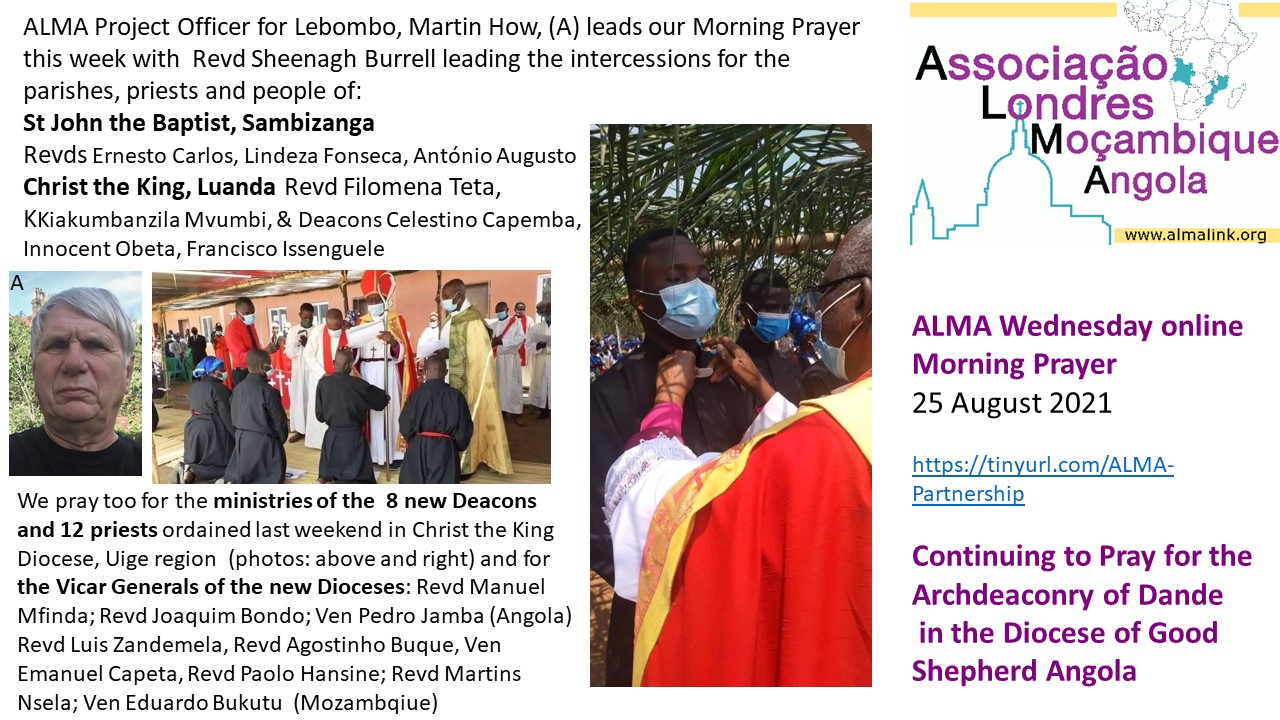 18 August 2021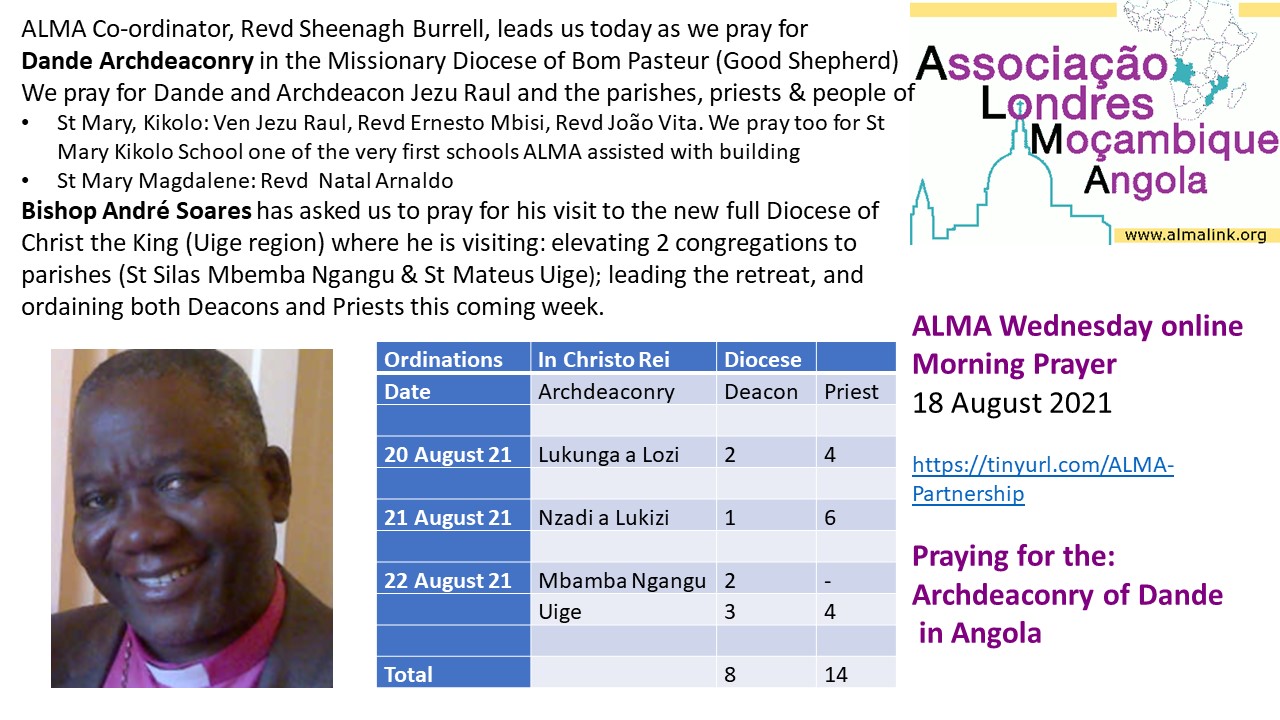 11 August 2021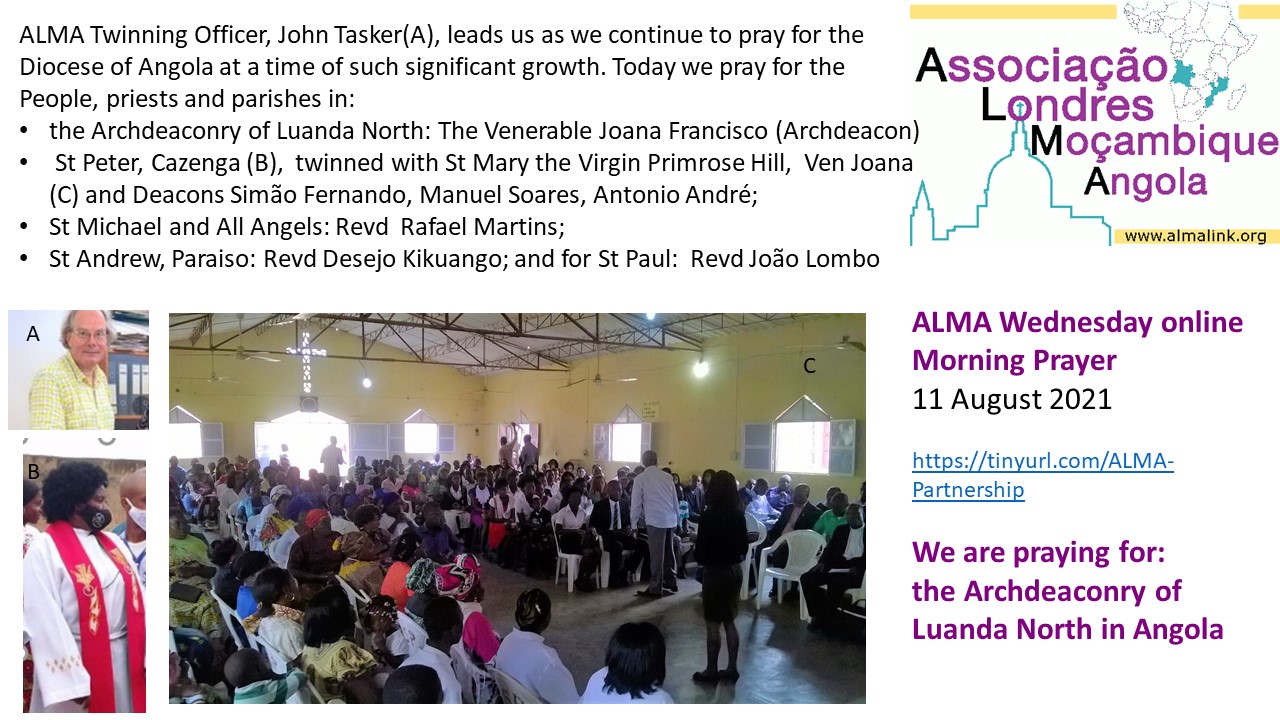 4 August 2021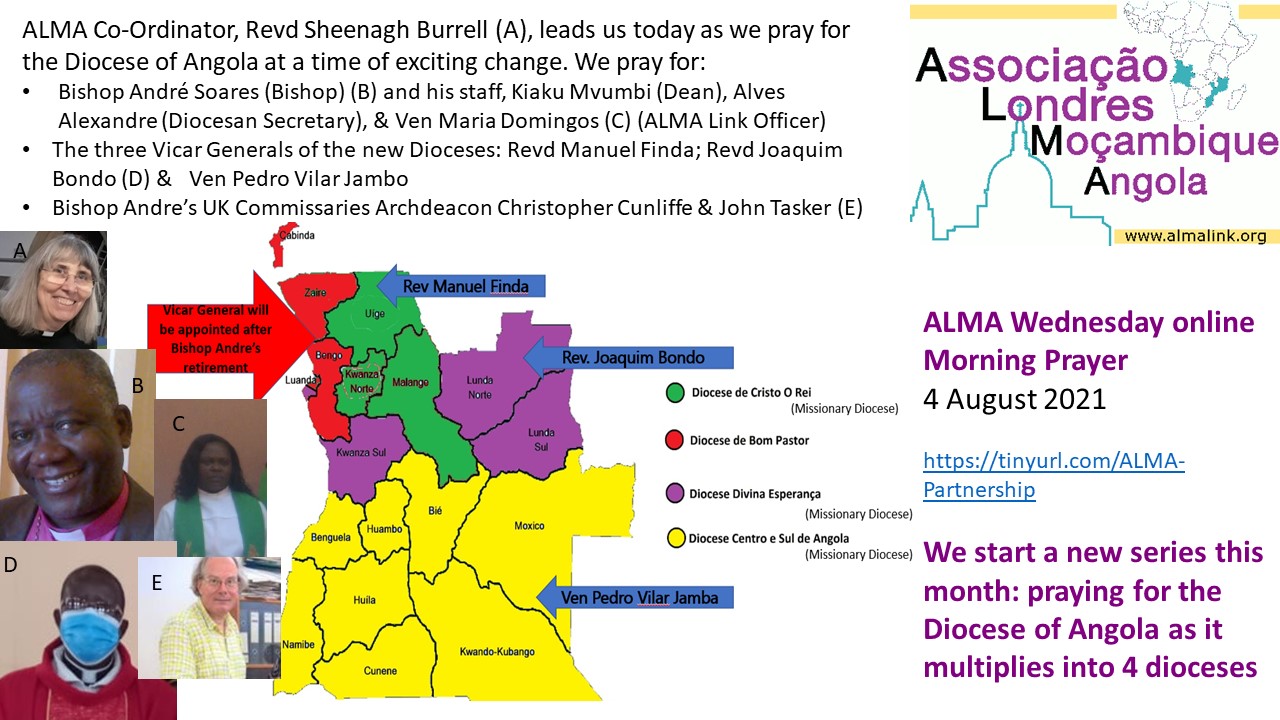 28 July 2021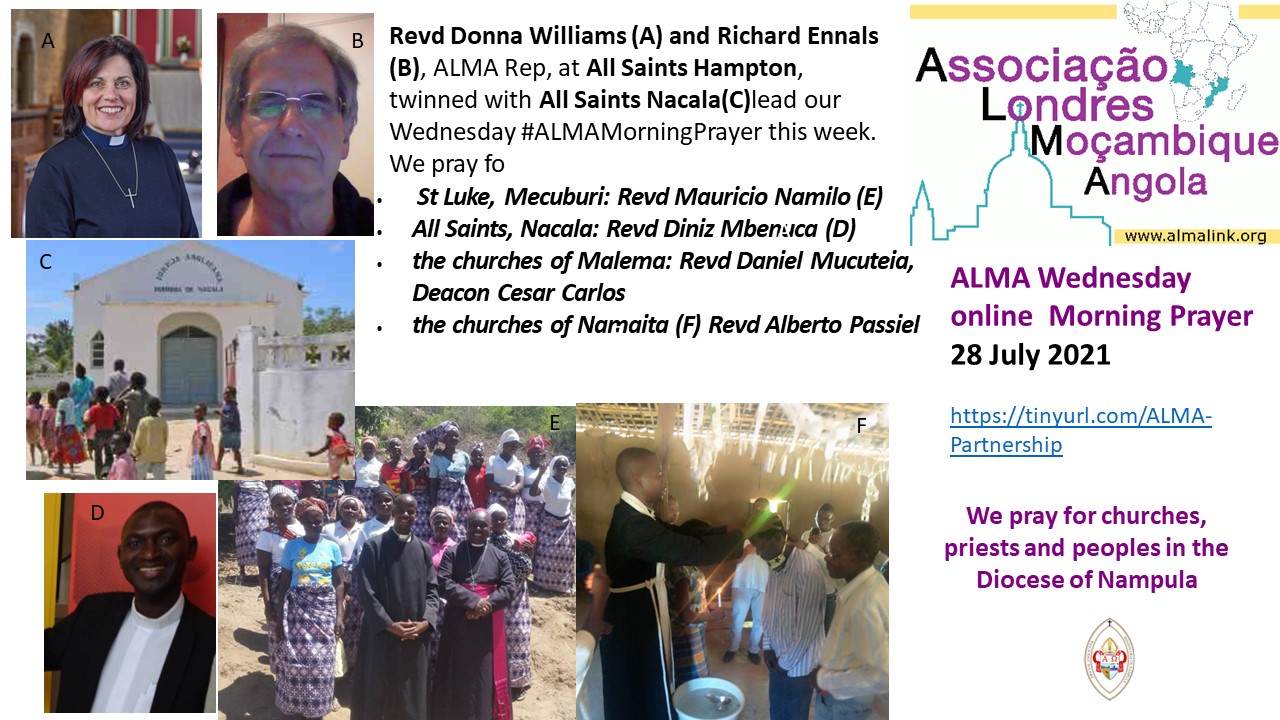 21 July 2021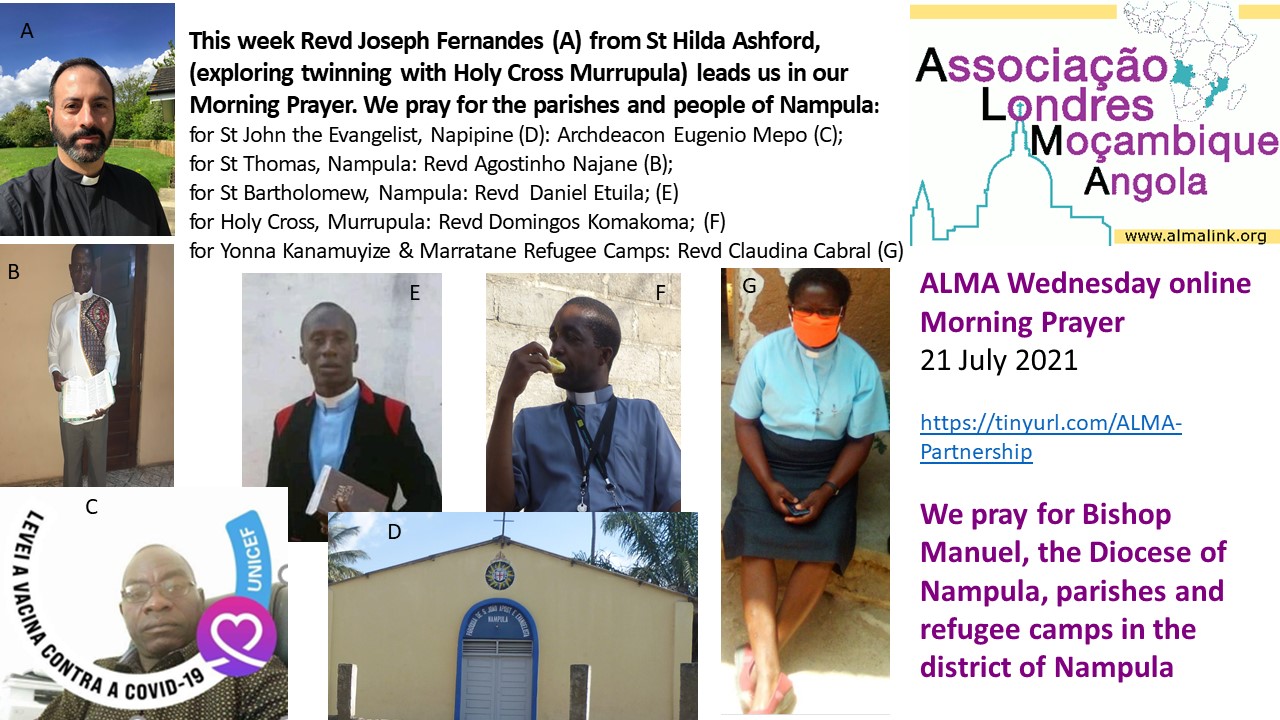 14 July 2021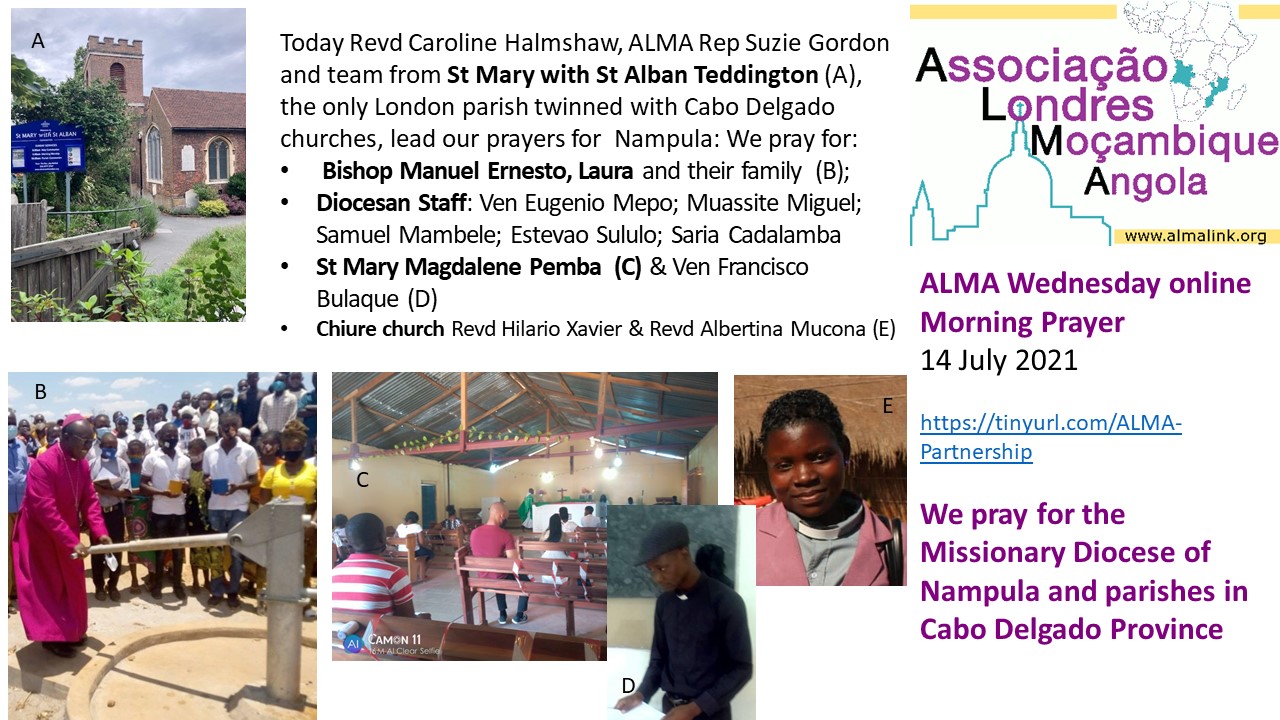 7 July 2021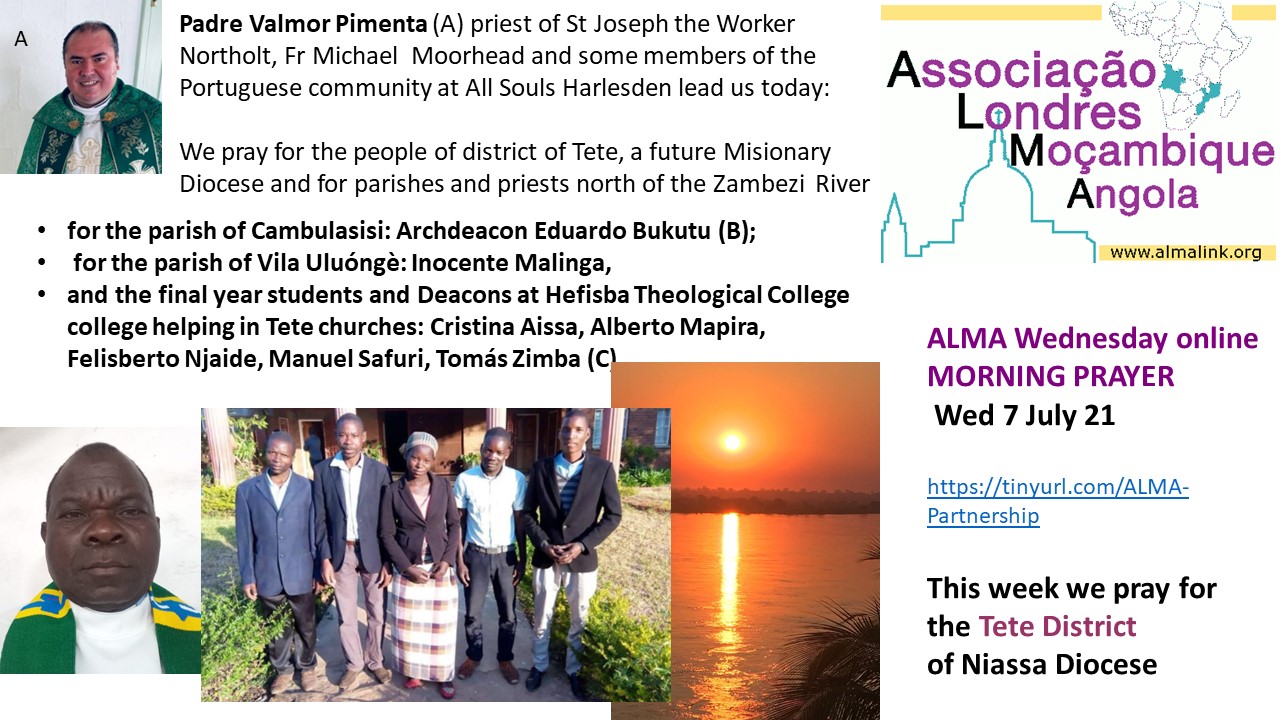 30 June 2021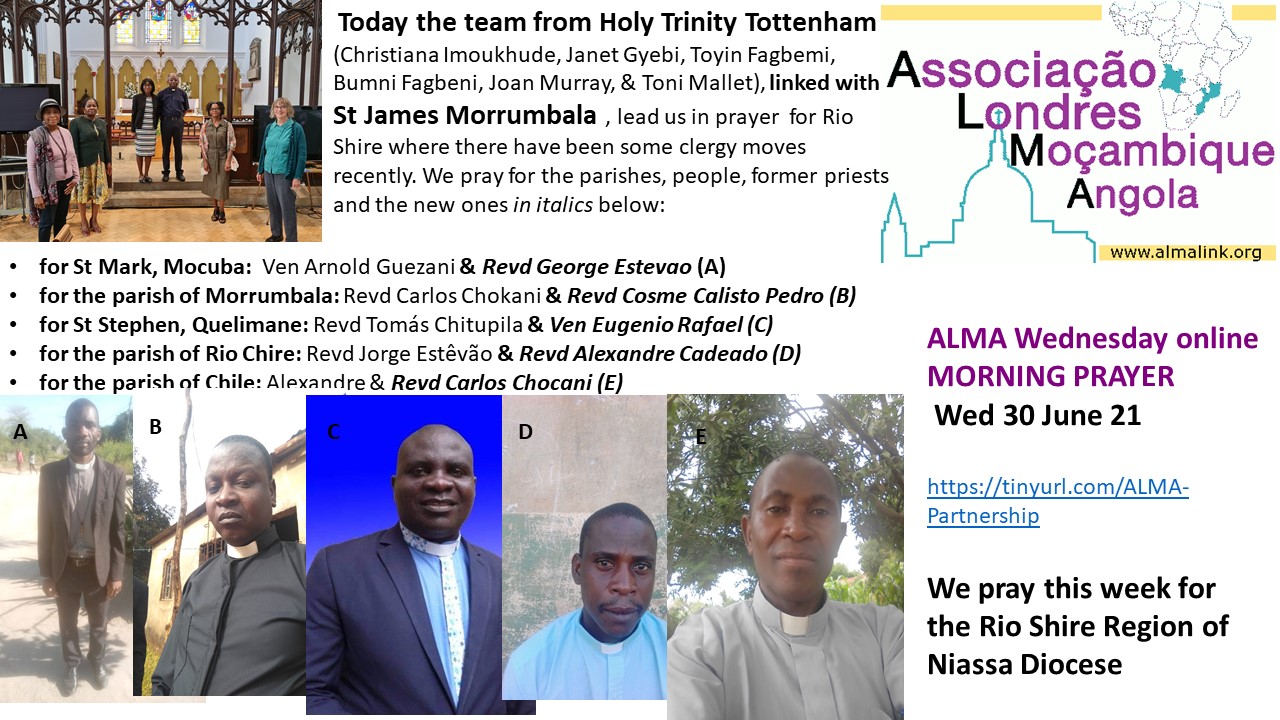 23 June 2021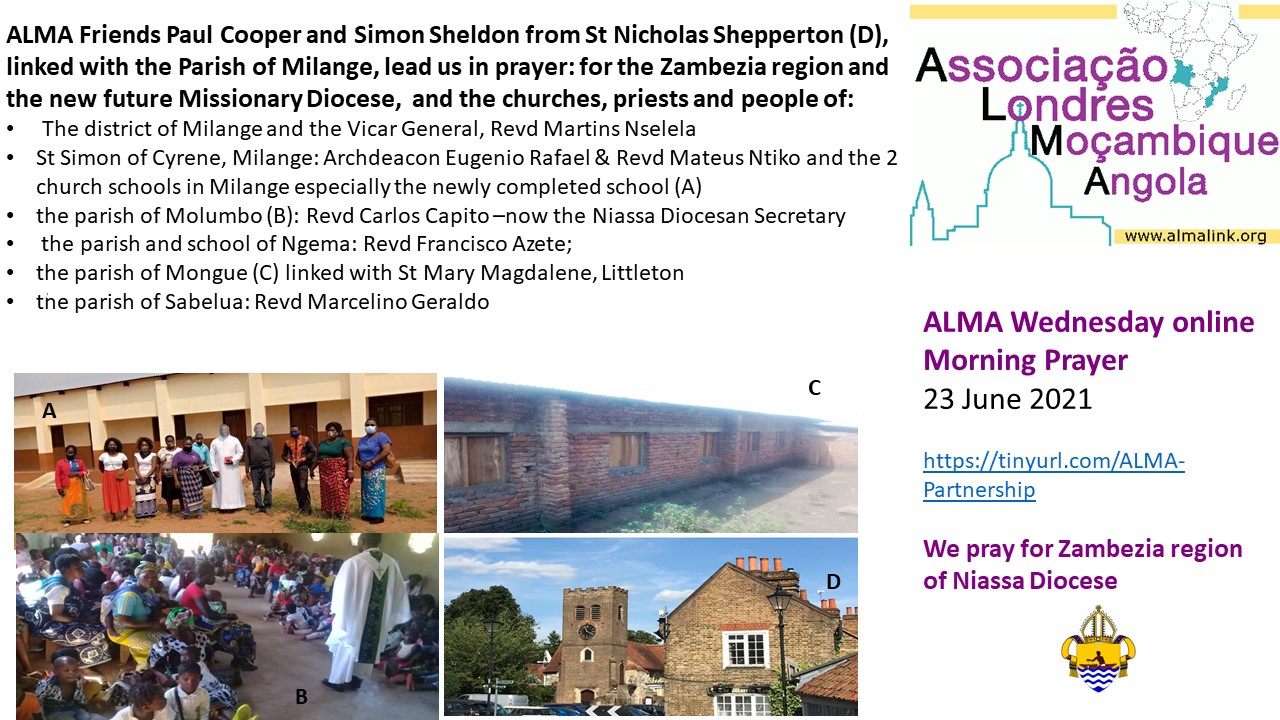 16 June 2021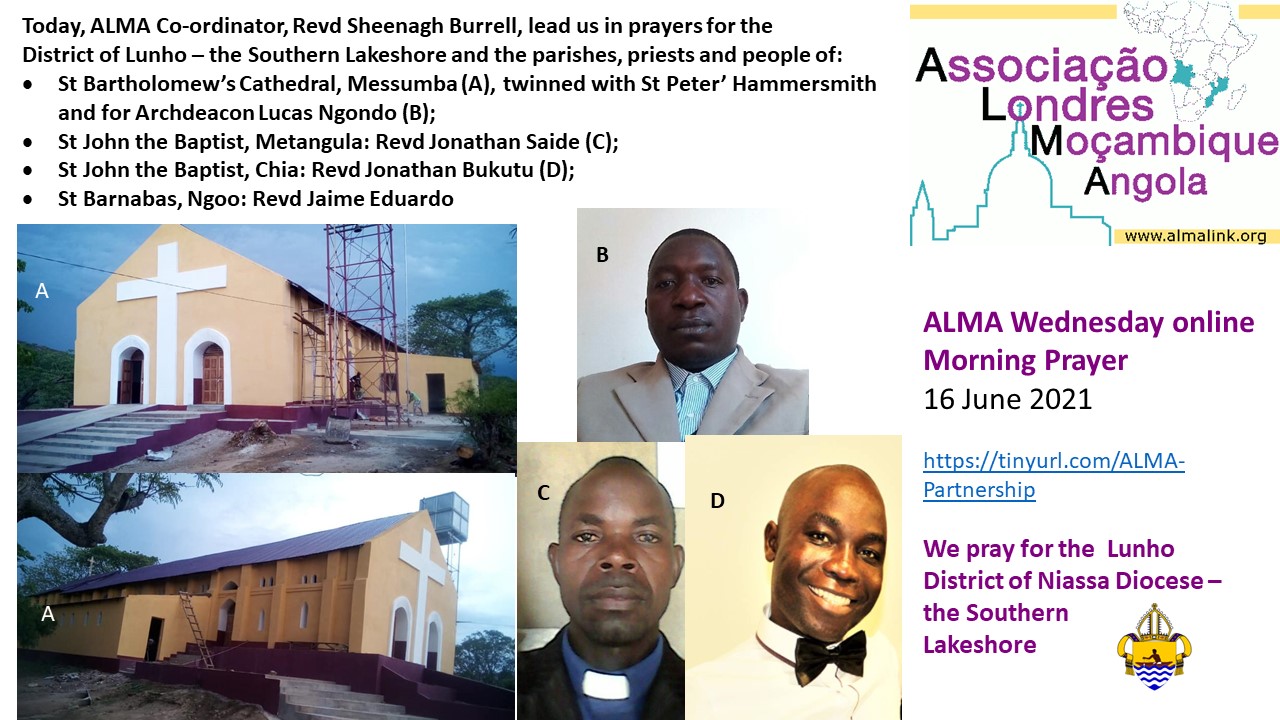 9 June 2021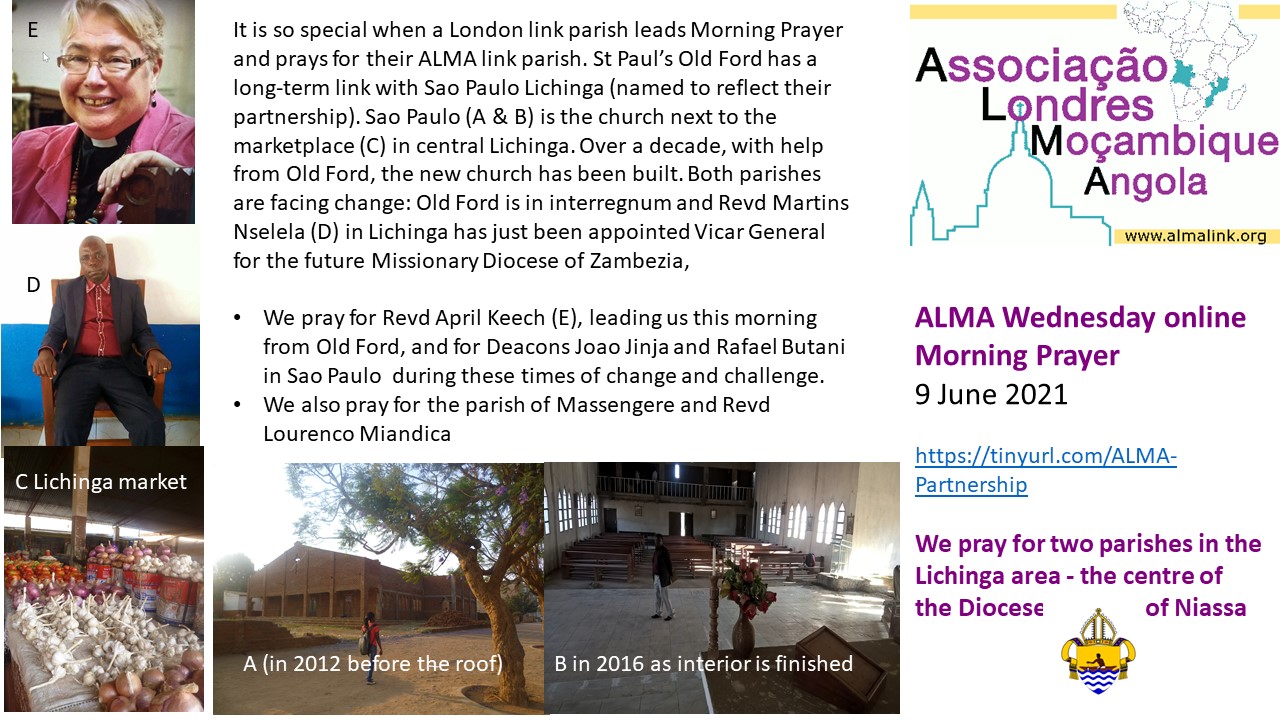 2 June 2021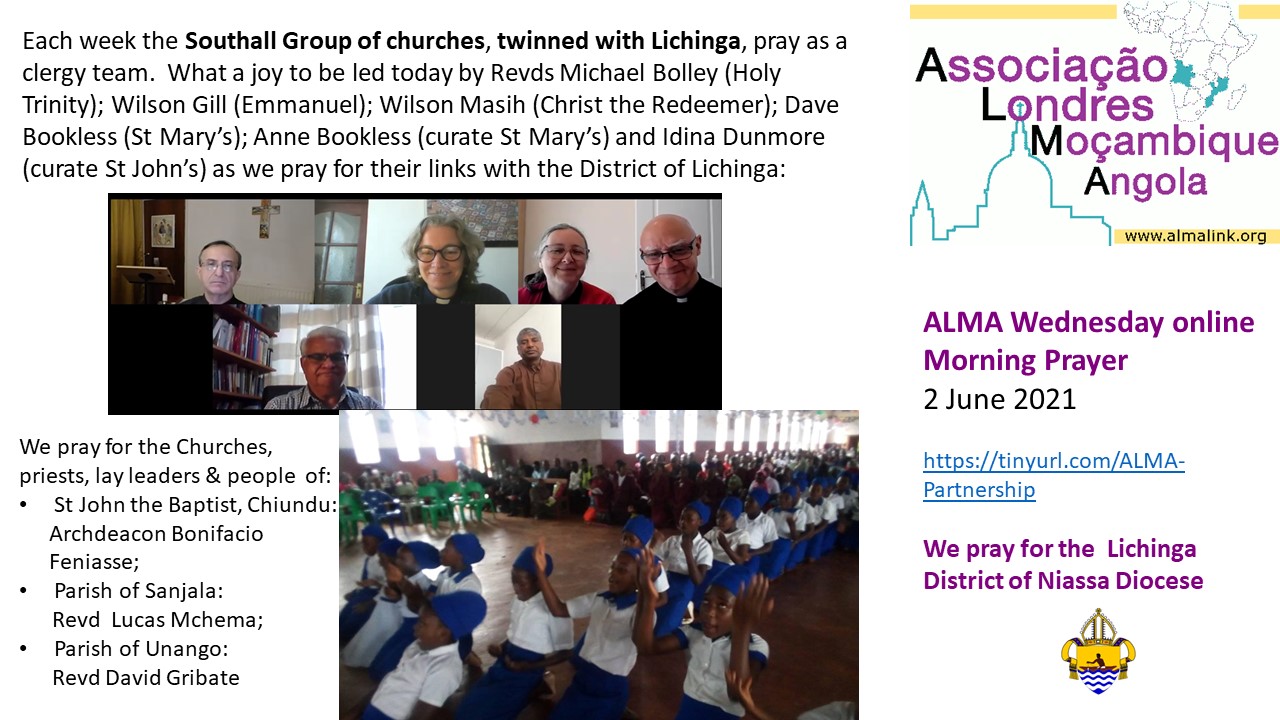 26 May 2021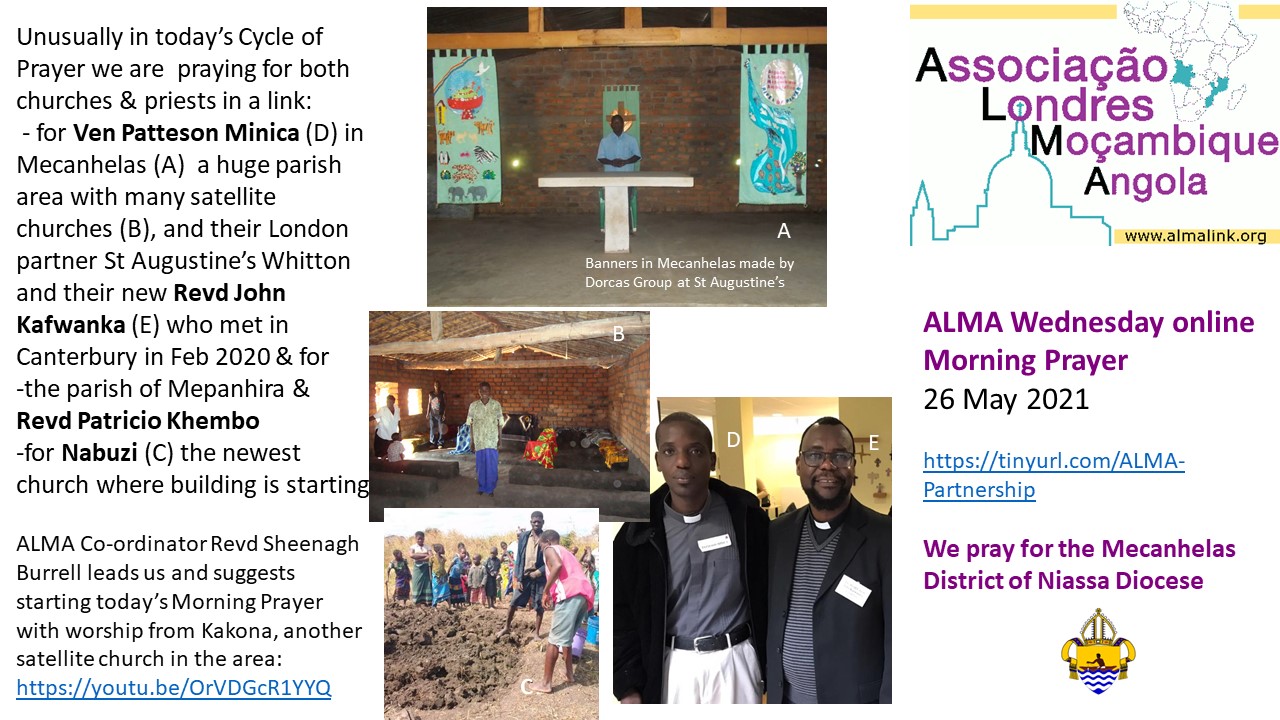 19 May 2021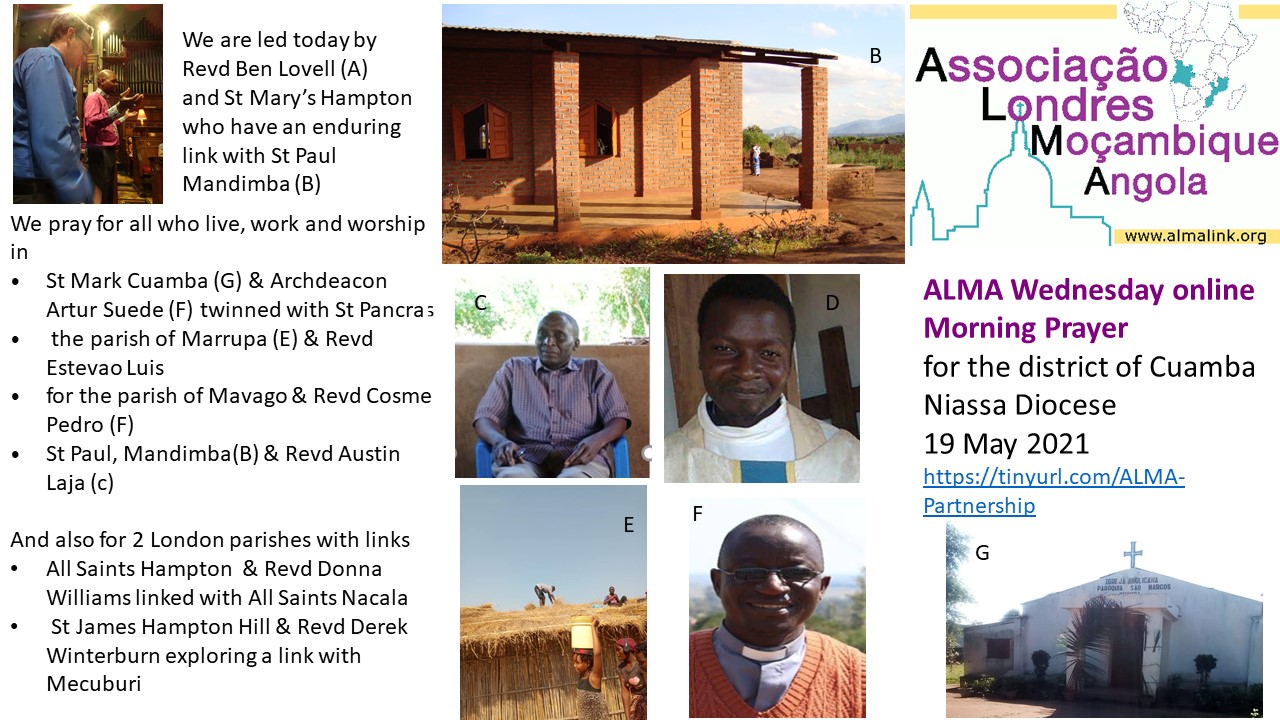 12 May 2021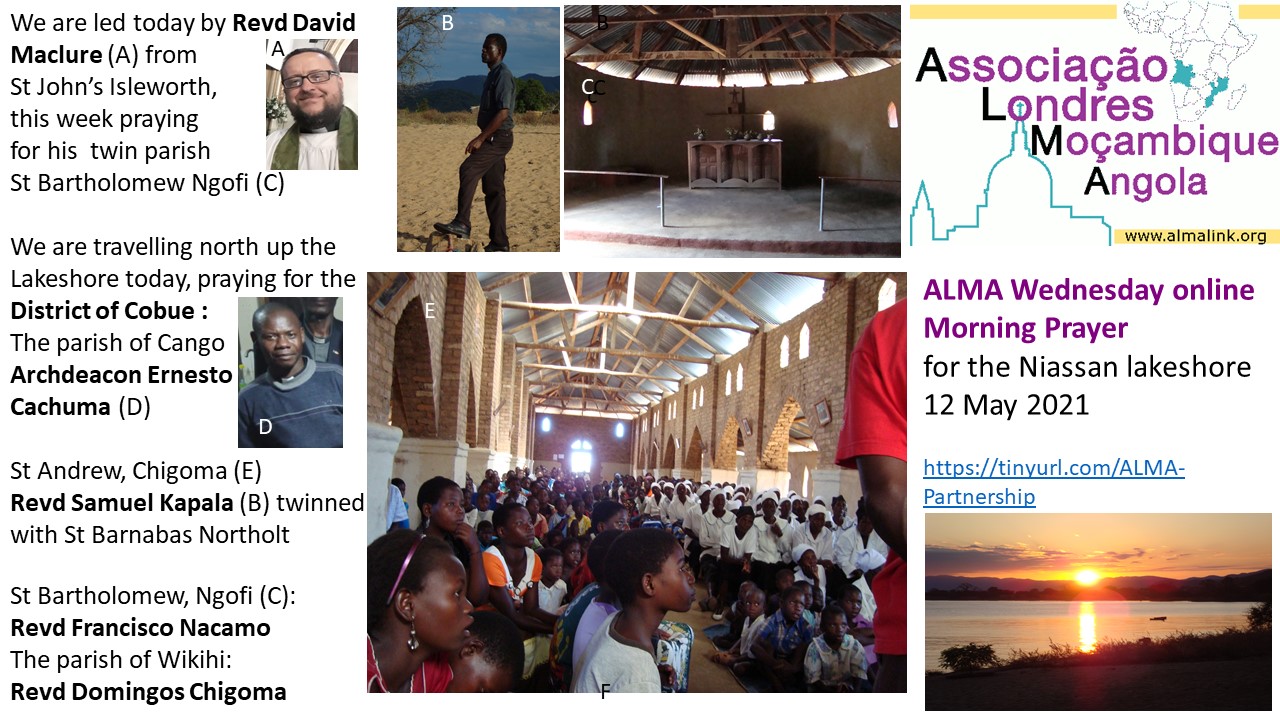 5 May 2021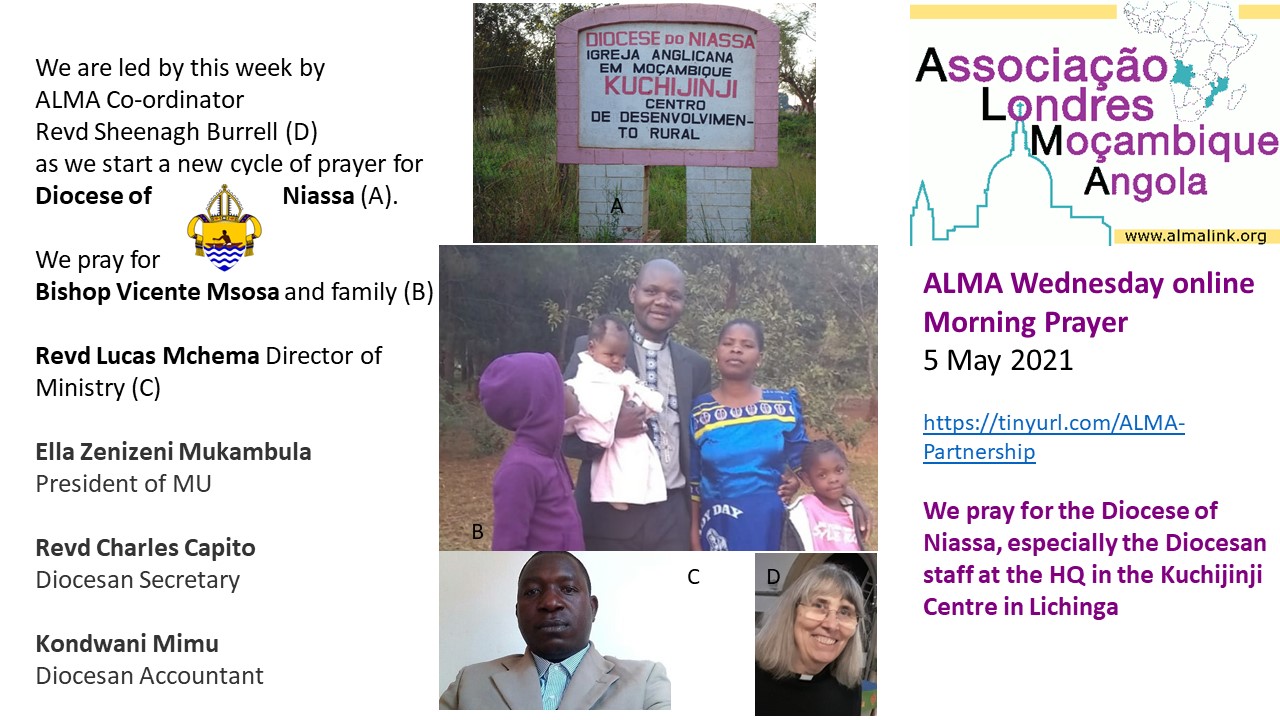 28 April 2021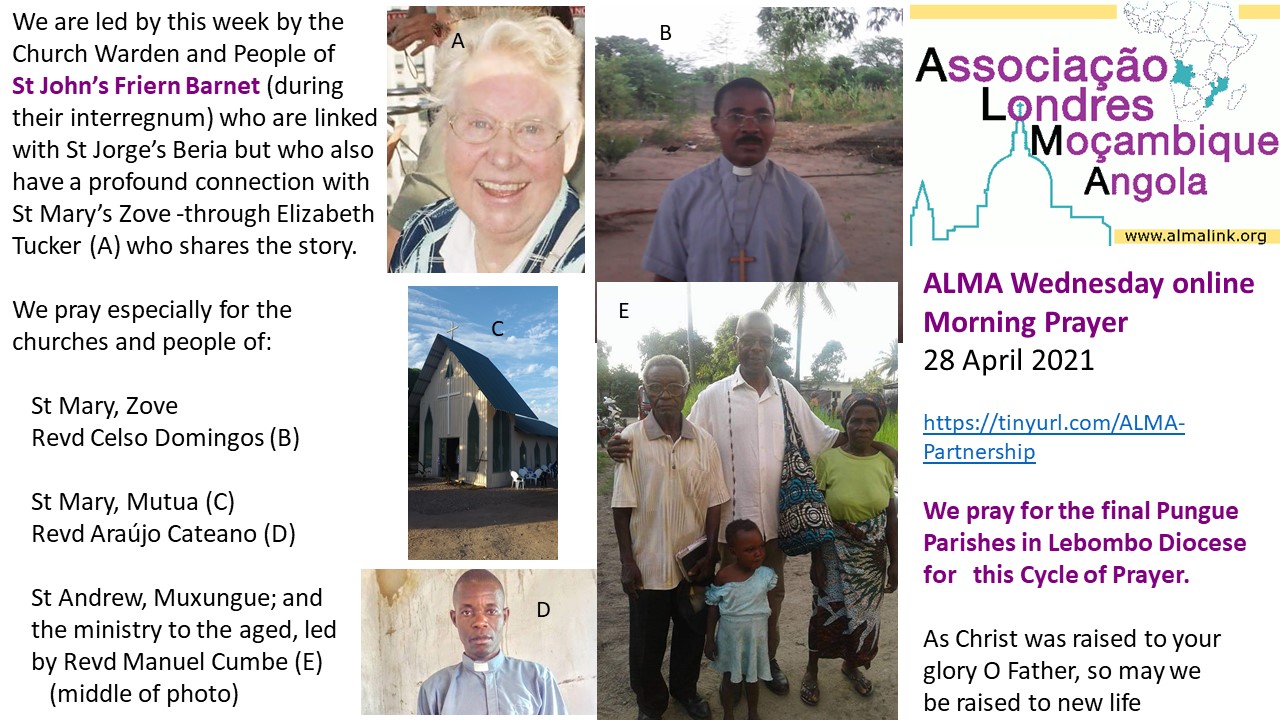 21 April 2021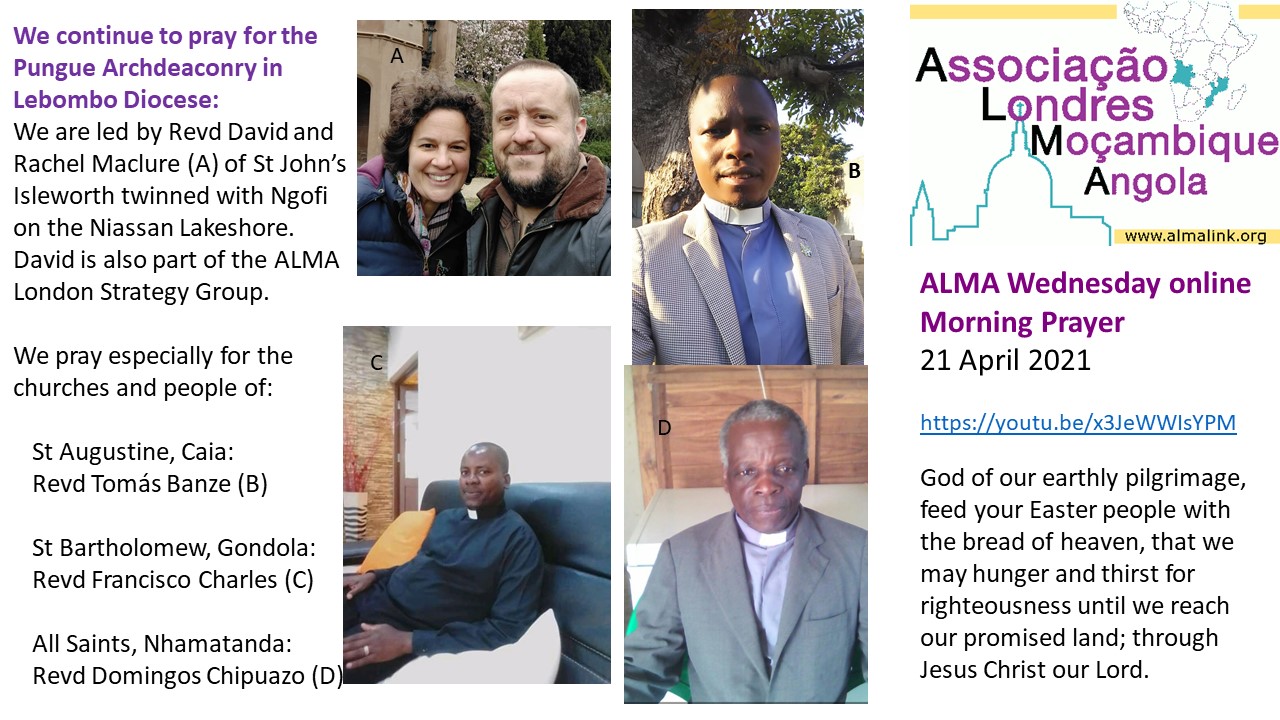 14 April 2021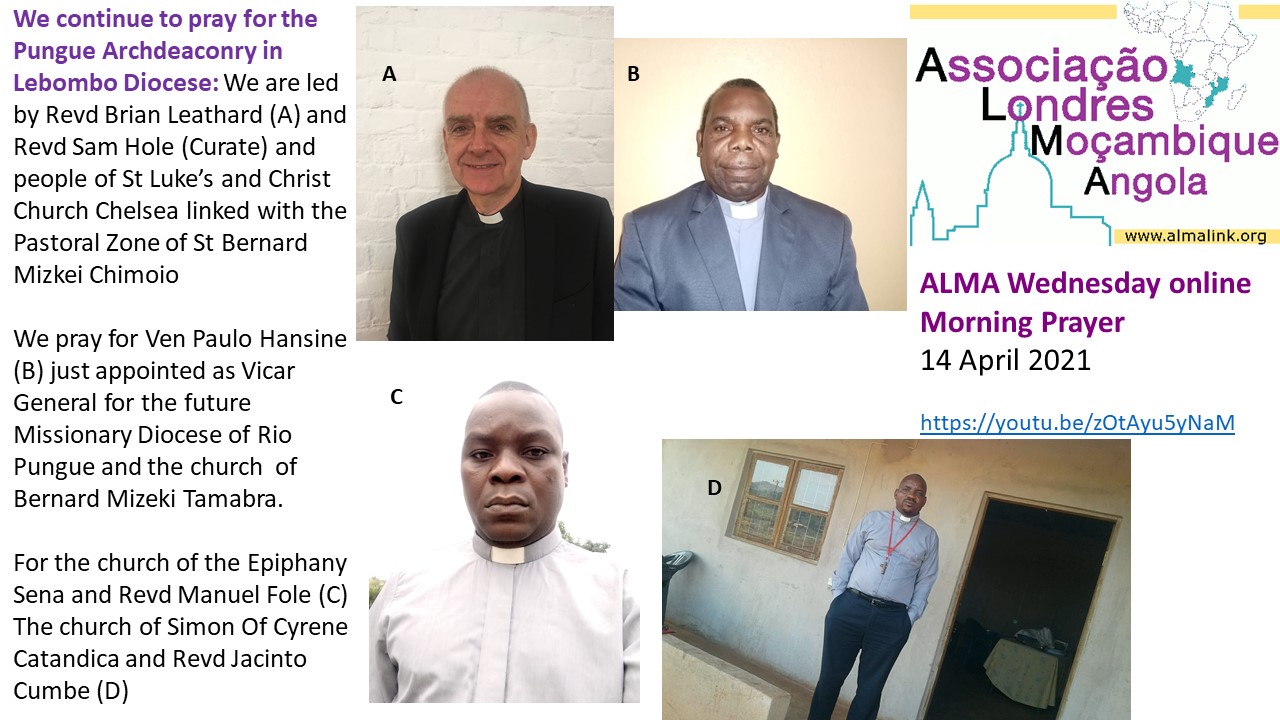 7 April 2021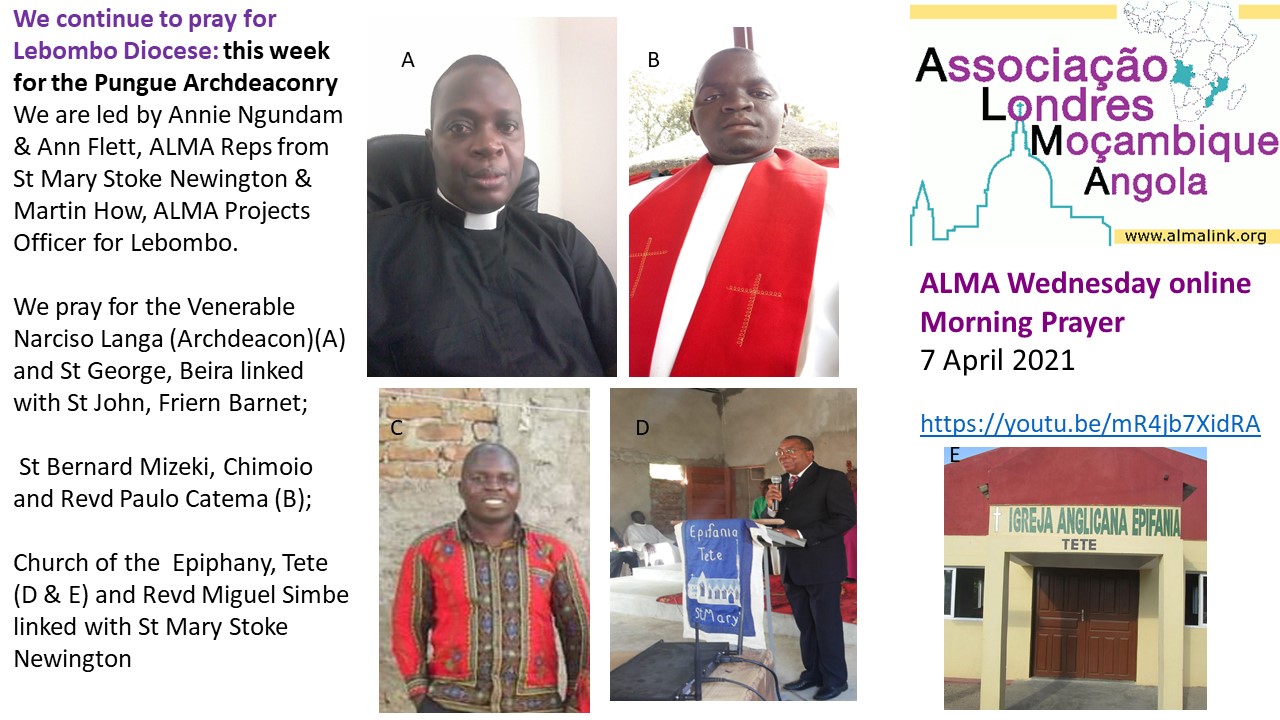 31 March 2021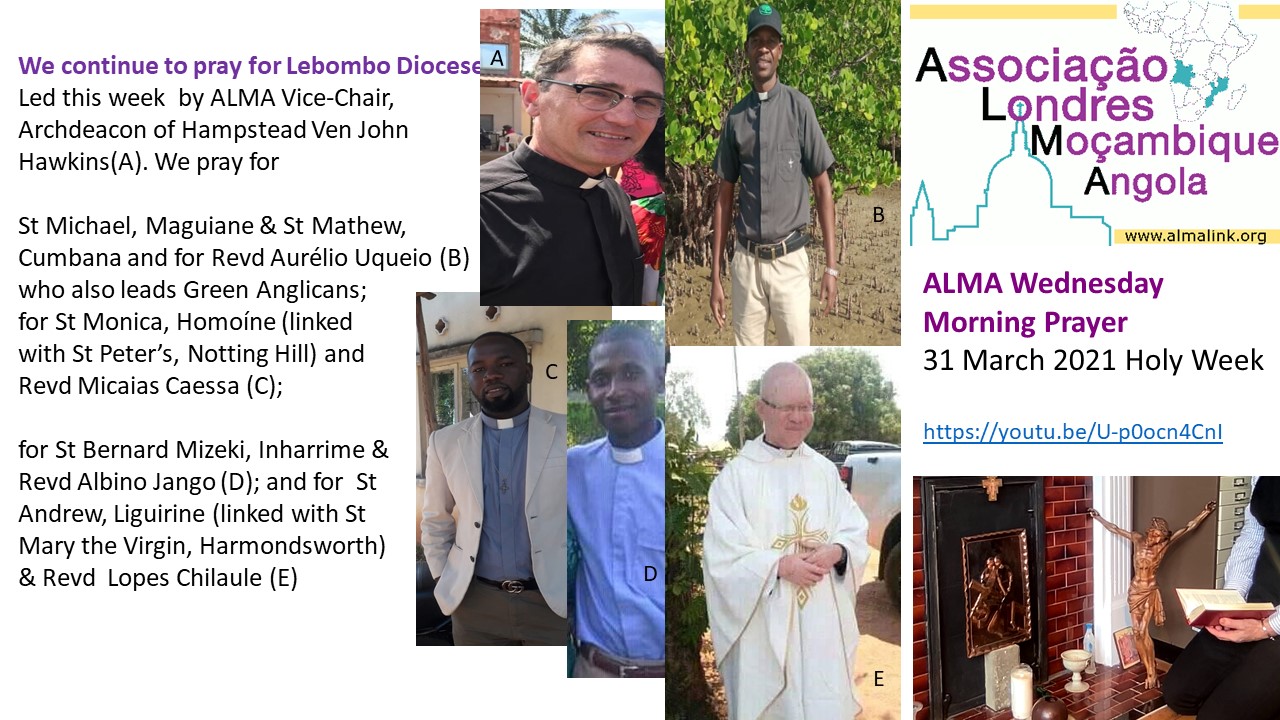 24 March 2021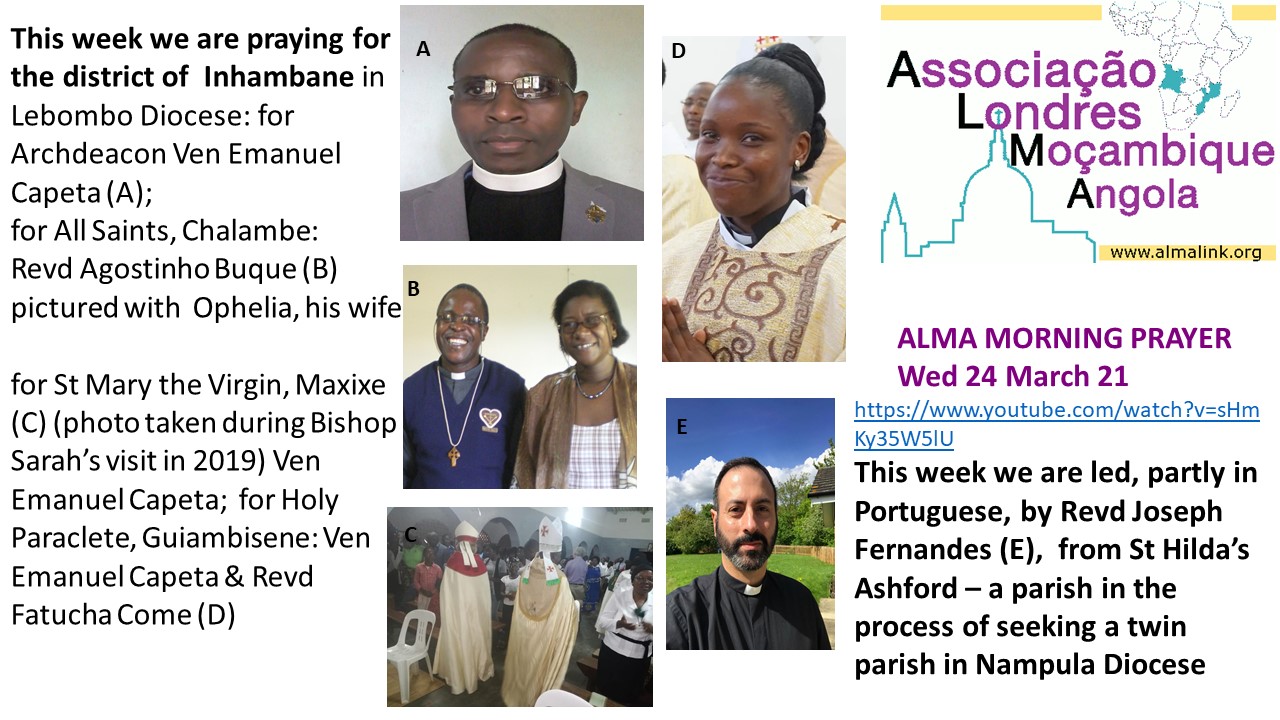 17 March 2021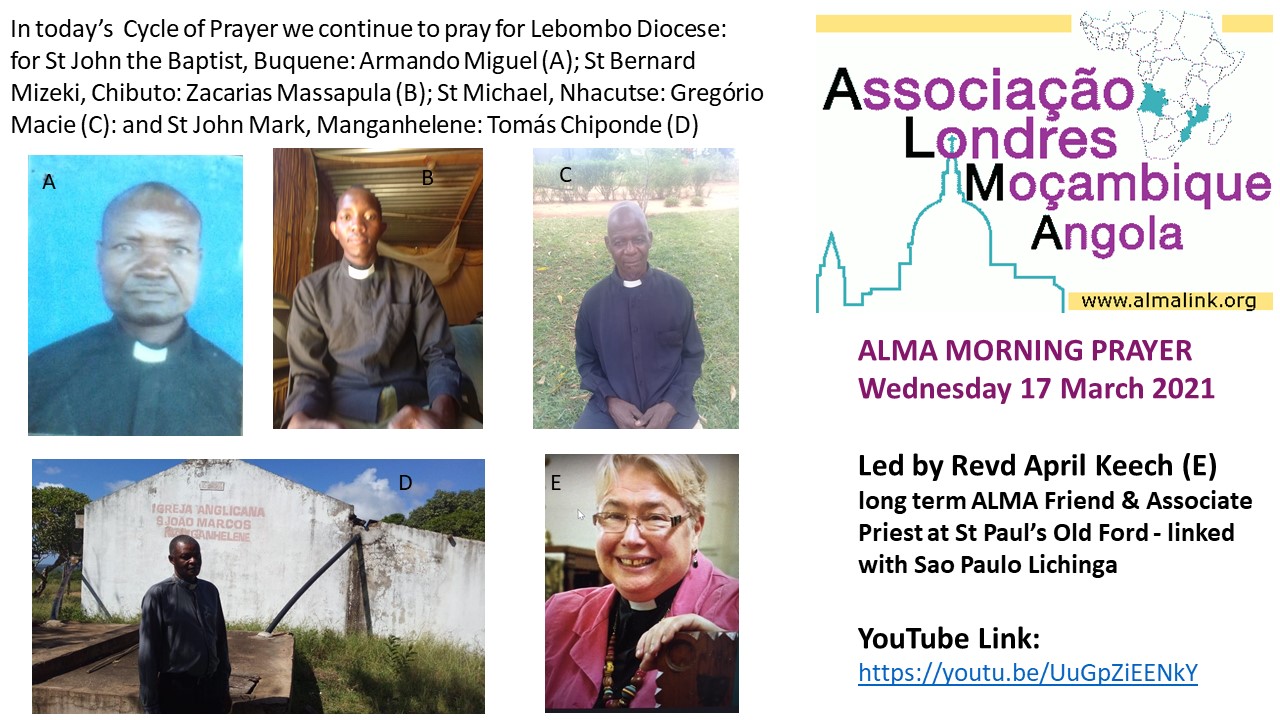 10 March 2021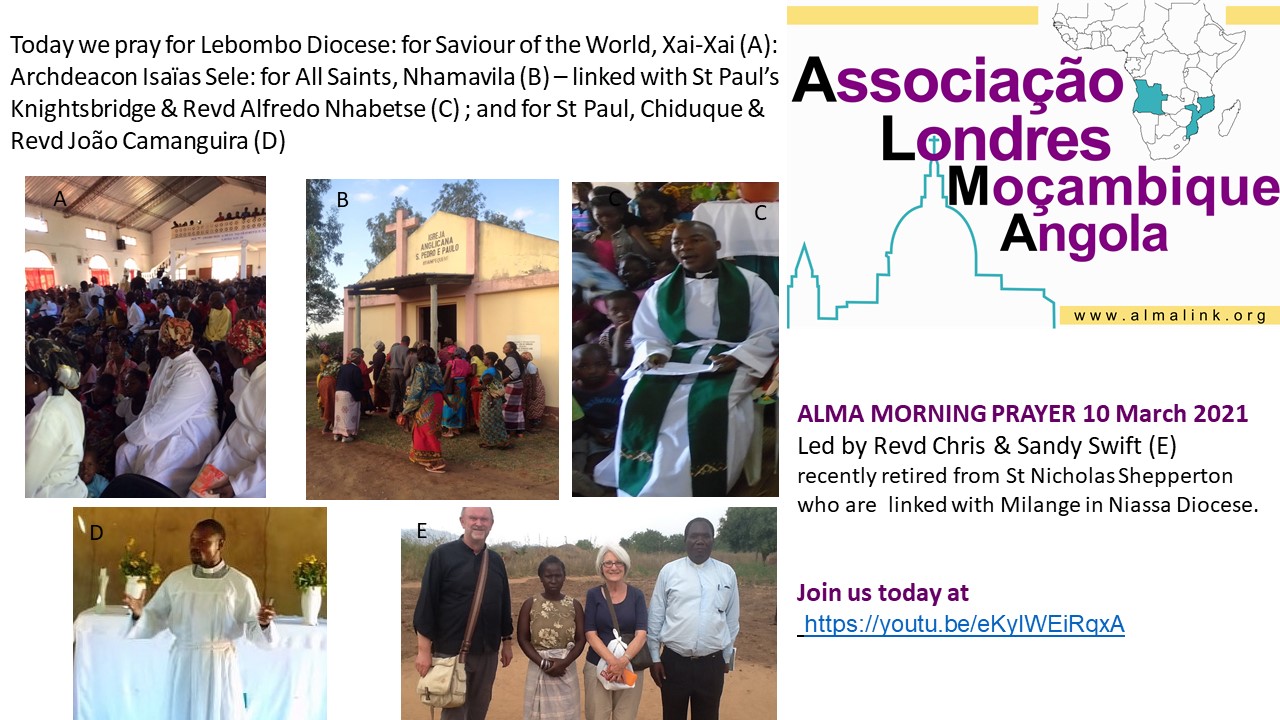 3 March 2021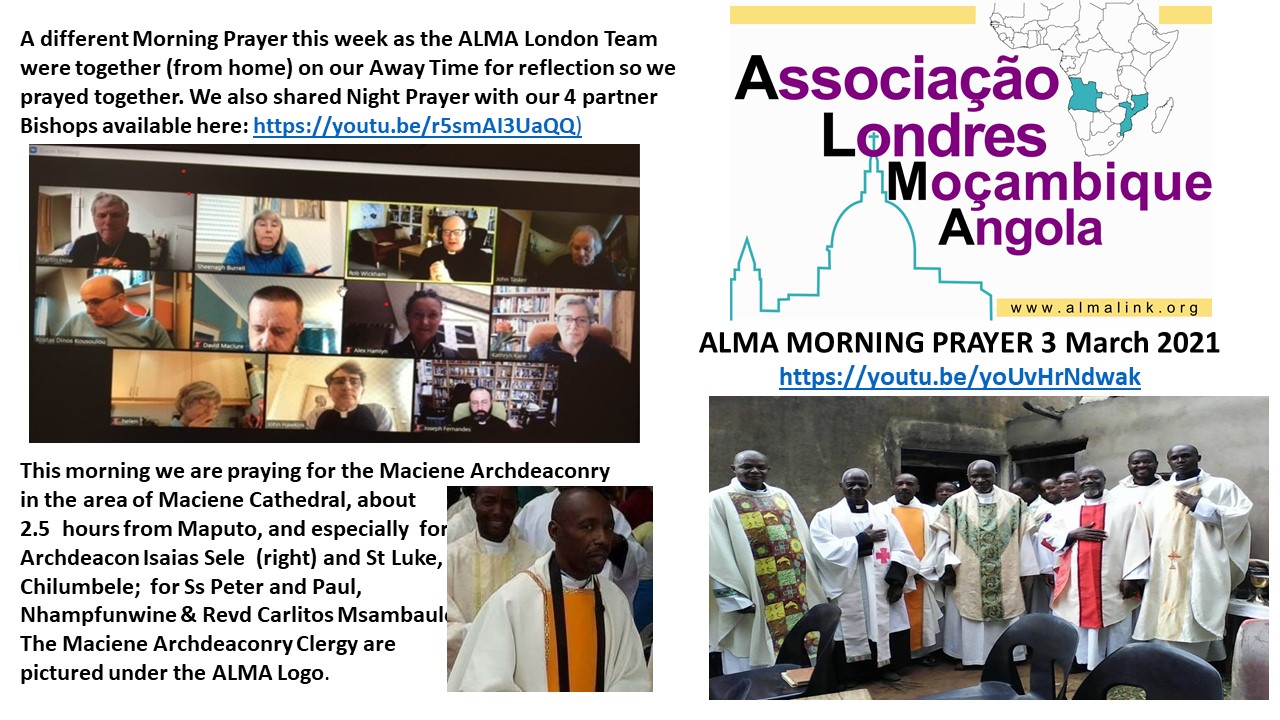 24 February 2021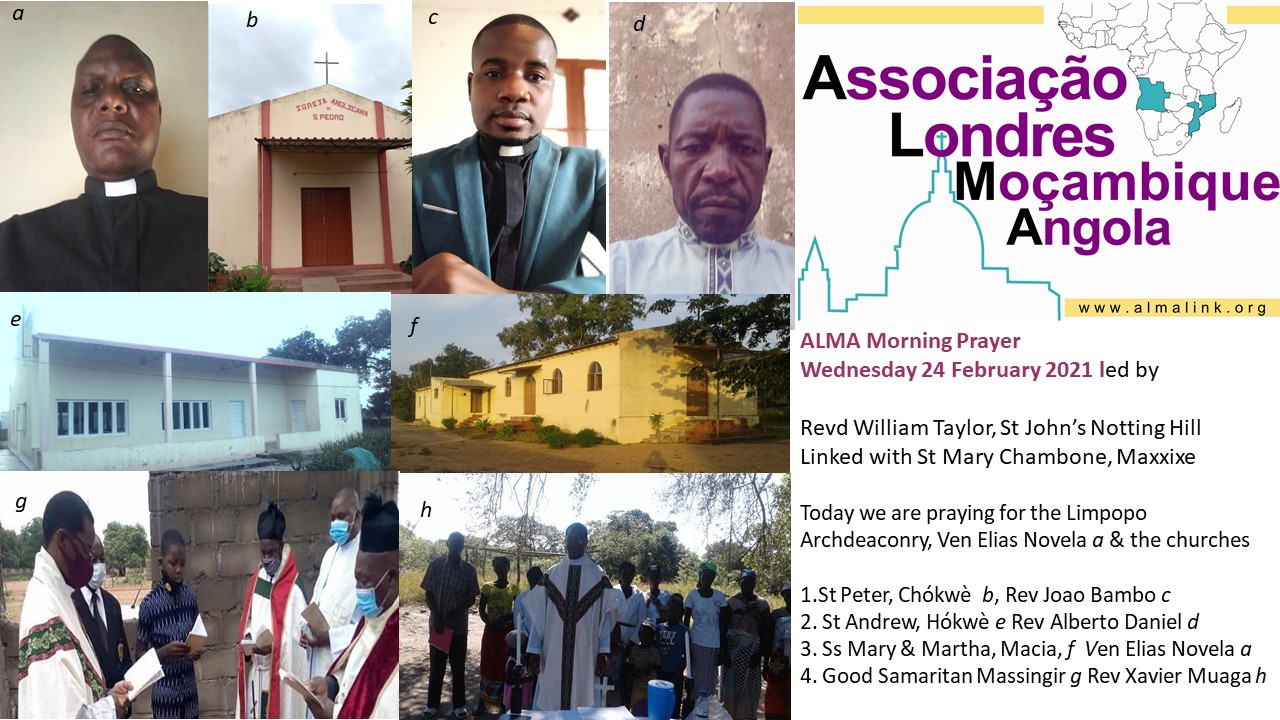 17 February 2021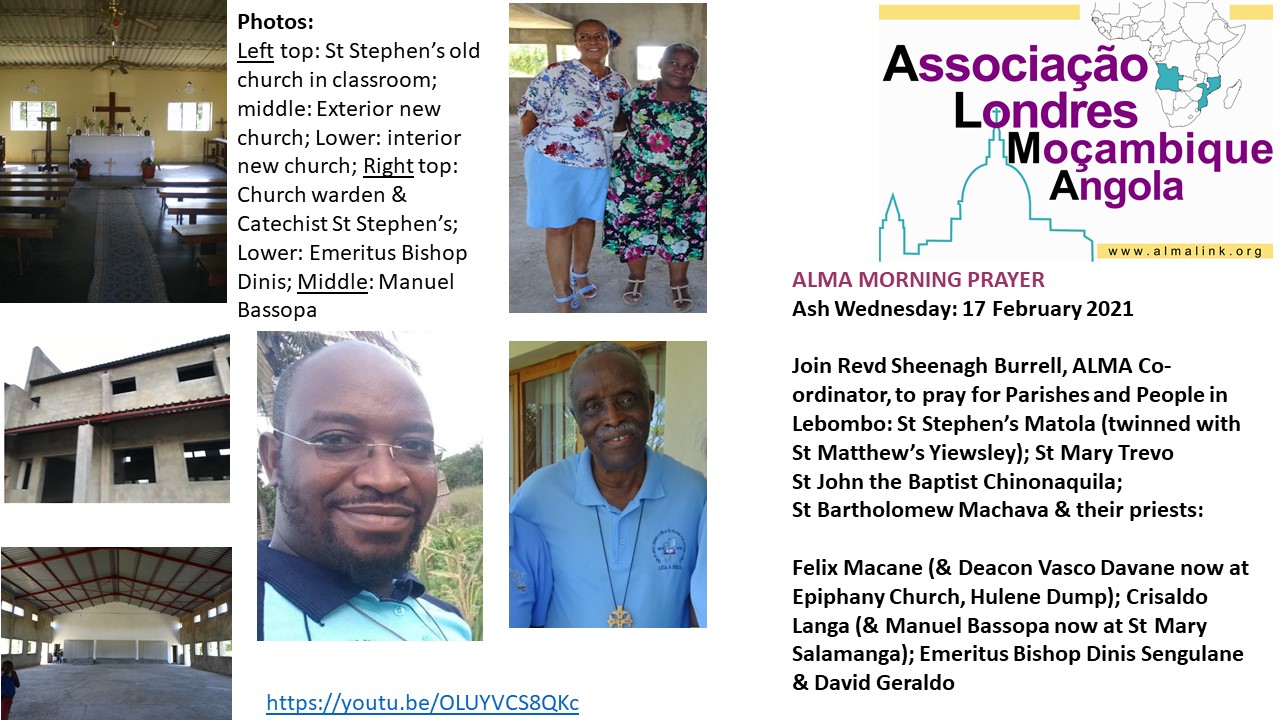 10 February 2021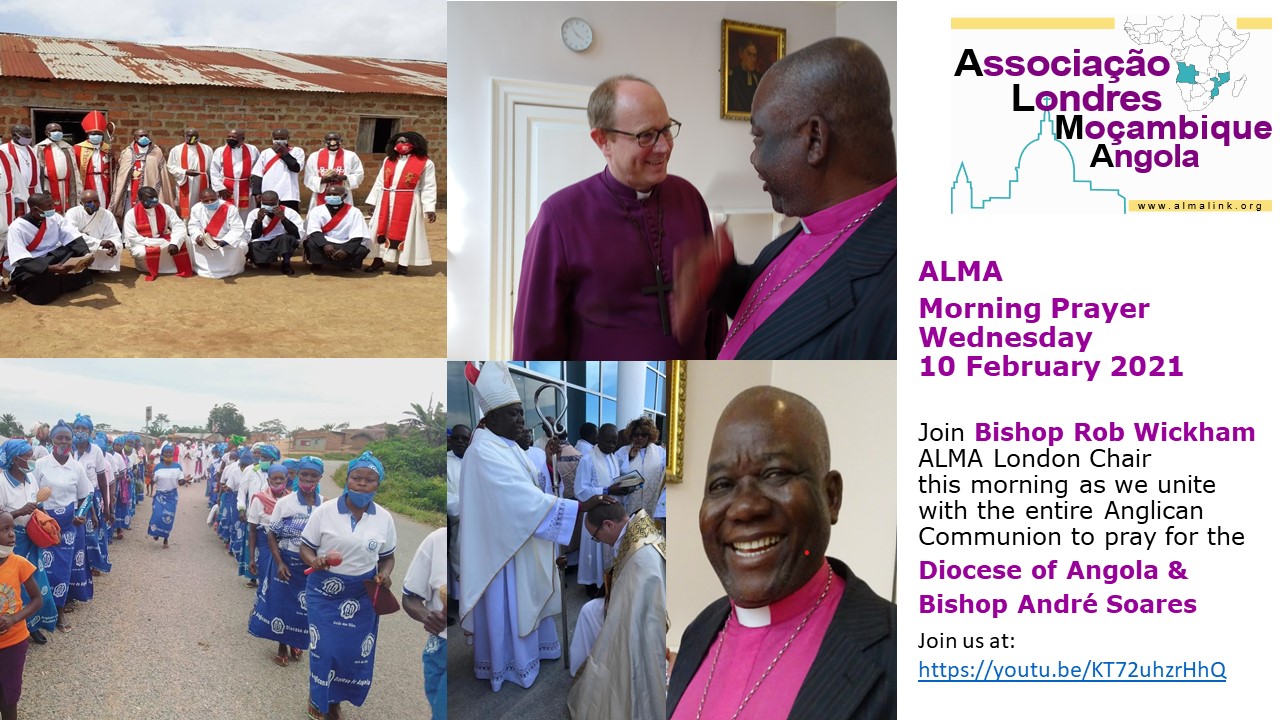 3 February 2021